International
Sheikh Hasina is the 43rd most influential woman in the world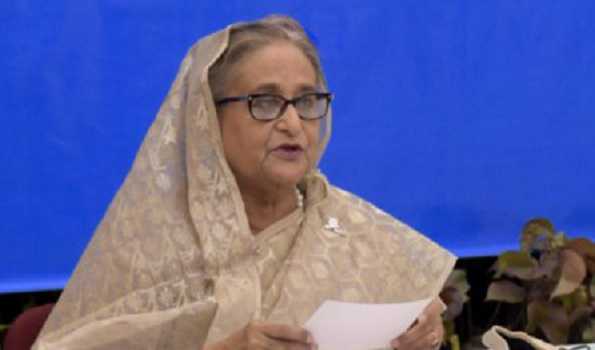 Dhaka, Dec 8 (UNI): This year, Bangladesh Prime Minister Sheikh Hasina has been ranked 43rd on the list of 100 most influential women in the world, it was reported on Wednesday.
Leading figures in politics, human services, business and the media have been shortlisted by Forbes, a US financial and trade magazine.
The list was released on Monday (December 6). In 2020, the Prime Minister of Bangladesh was ranked 39th in the list of Forbes. RTV News, a popular private channel in Bangladesh, first published the news on Wednesday.
According to Forbes Magazine, Sheikh Hasina Wazed has been in power for the longest time in the history of Bangladesh. She has been in power as the Prime Minister after winning a fourth term including the third consecutive term.
At the top of the list is Mackenzie Scott, the ex-wife of e-commerce giant Amazon CEO Jeff Bezos who is also a social worker and author.
In second place is US Vice-President Kamala Harris. In third place is the President of the European Central Bank, Christian Lagarde.