State
Signature campaign for accessible transportation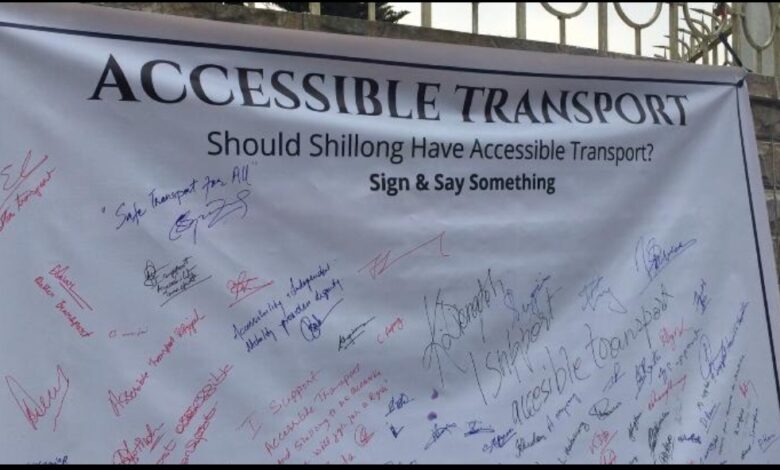 Shillong, Feb 18: Several persons with disabilities have carried out a signature campaign on Friday in the city for easy access to transportation.
The initiative was taken by the hearing impaired Ferdinand Lyngdoh.
According to the campaign motto, Meghalaya should have a barrier free environment to enable people with disabilities to move with safety and freely and use all facilitatiies under built environment, roads, parks, gardens and other places.