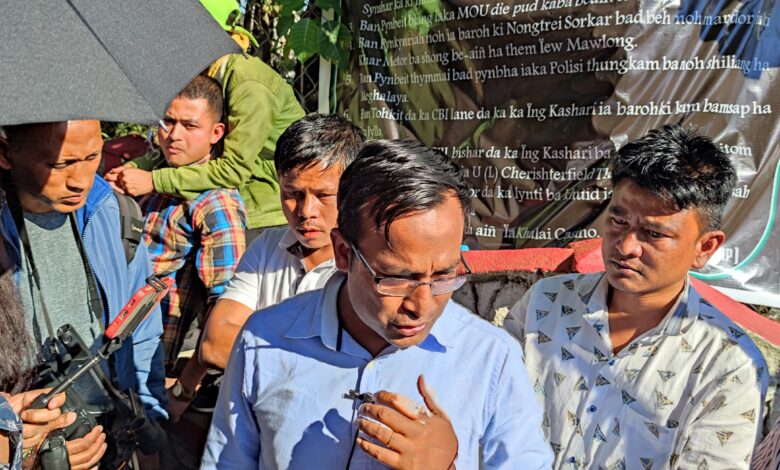 Shillong, Nov 1: The HYC general secretary, Roy Kupar Synrem has warned of surprise protests during the meetings of the politicians, who are part of the government.
He also asked the state government and the district administration to be prepared for more surprise agitations.
"We will be announcing a series of agitations. Our members and volunteers will go to every place that the chief minister visits, that the deputy chief minister visits or any minister visits whether it is for their own party meeting or for official meetings – to remind and ask them as to what happened to the nine-point charter of demands ," he said.
The need to implement ILP,  review of border deal and action against those involved in various scams are some of the demands of the groups under Save Hynniewptrep Mission.
Synrem said the timeframe put forth by the five pressure groups in the first phase of agitation is for the government to fulfill the demands before the model code of conduct is made effective in the state.
"During this period, there will be a series of agitations. After the model code of conduct is announced, we will sit and discuss our future course of action," Synrem added.