State
UNESCO selects Mawmluh cave in Sohra as one of 'First 100 IUGS Geological Sites'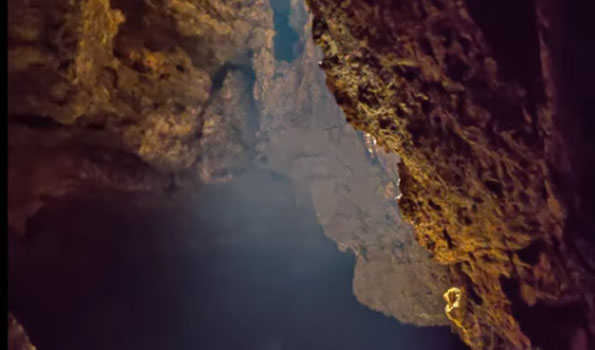 Shillong, Oct 1 (UNI): The International Union of Geological Sciences (IUGS) has selected Mawmluh Cave, locally know as Krem Mawmluh, as one of the first 100 IUGS Geological Sites in the world.
"Mawmluh Cave in Sohra, Meghalaya known for the 'Meghalayan Age' has been selected by @theIUGS(@UNESCO) as one of the 'FIRST 100 IUGS GEOLOGICAL SITES' in the world," Chief Minister Conrad Sangma tweeted on Saturday.
"IUGS 60th Anniversary Event in Zumaia, Basque Coast UNESCO Global Geopark (Spain) will declare The First 100 IUGS Geological Heritage Sites selected from 181 candidate sites from 56 countries," Sangma added.
Mawmluh Cave is located in Sohra, the wettest place on earth as 'Meghalayan Age' after a team of geologists defined the last 4,200 years as a new chapter in Earth's history, after analysing stalagmites inside the cave.
The last age of the Holocene began 4,200 years ago during a worldwide megadrought, and it has been named the 'Meghalayan Age'. The megadrought at the beginning of the Meghalayan was a very disruptive climatic event that lasted for around 200 years, which in turn led to extensive human migration in areas such as Egypt, Mesopotamia, the Indus River Valley, and the Yangtze River Valley.