Infotainment
Wasim Akram soon to launch his biography 'Sultan'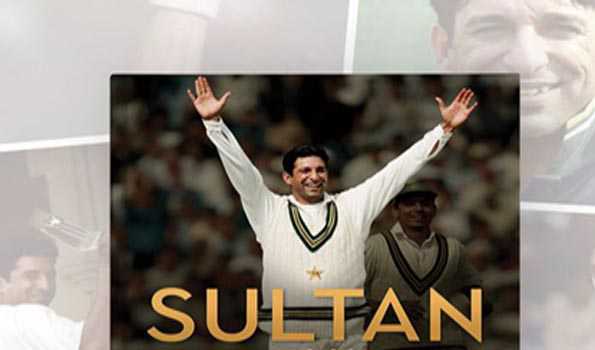 New Delhi, Sep 10 (UNI): Pakistan former cricket captain Wasim Akram set to release his biography titled 'Sultan' which tells the story of cricket's greatest left-arm bowler along with some revelations on match-fixing.
Akram shared a cover of the book on Twitter with a caption: "Finally you will know the truth & my side of the story! Details and dates soon to follow, stay tuned…"
The legendary pacer co-authored the the biography with a famous English journalist and writer Gideon Haigh.
The biography will give some startling revelations on match-fixing and Justice Malik Qayyum Commission report, and some cricketing personalities, according to The Global Village Space.
'Sultan' tells the story of cricket's greatest left-arm bowler, and one of its greatest survivors, who was chosen from the streets of Lahore and groomed by Imran Khan to become champion of the world – man of the match in the final of the 1992 World Cup. Along the way were unforgettable rivalries with the greatest of his time, from Viv Richards and Ian Botham to Sachin Tendulkar and Shane Warne.
There will be a backdrop of conspiracy and intrigue over ball tampering and match fixing in the book.
'Sultan' goes frankly into the crumbling and rebuilding of Wasim's private life, marred by the tragedy of his first wife's death and the torment of addiction. The result is an unprecedented insight into the life of a cricketer who revolutionised the game with his speed and swing, and a patriot buoyed and burdened by the expectation of one of the game's most fanatical public.