Headlines
Worst traffic snarl of the year: Nightmare for 7 hours at Puriang-Mawryngkneng road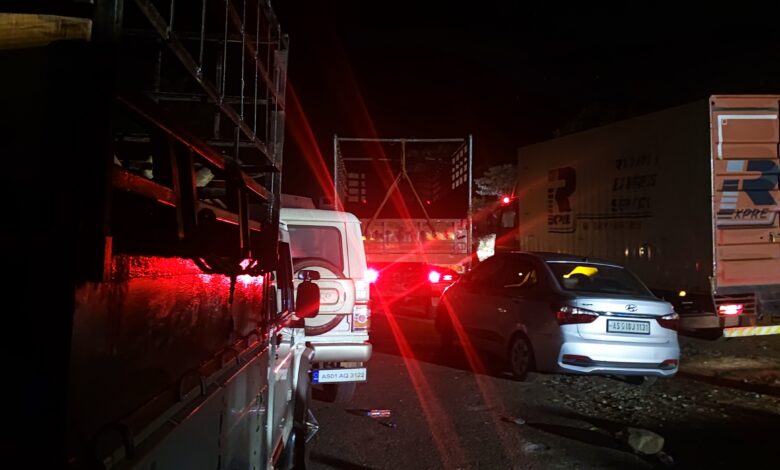 Shillong, Dec 31:. It was the worst nightmare for those who travelled to East Jantia Hills on Thursday.
Though the slow movement of trucks and their haphazard parking disturbed the traffic flow during the day,  at night from 8 pm to  3 am the next day, the traffic came to a standstill due to an accident involving trucks.
Impatient passengers were seen shouting at one another. Some cursed the poor condition of road, while others blamed the increase in the number of vehicles and slow movement of trucks.
A few media persons , who went to cover a BSF function at Unkiang border at 7 am on Thursday were the worst affected as they returned home only at 4 am on Friday. Some BSF personnel also could not reach their destination on time.