North East
3 NSCN-K(YA) insurgents killed in Arunachal's Longding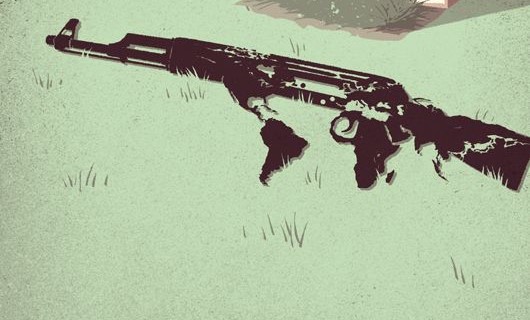 Itanagar, Nov 15 (UNI): The 6th Assam Rifles and the Longding District Police neutralised three insurgents of NSCN-K(YA), who had kidnapped the chief (Raja) of Lahu village along with a civilian on Sunday evening in Tirap district, police said on Monday.
Sharing details of the "successful" operation, Longding SP Vikram Harimohan Meena said, "On November 14 at 8 pm, a group of approximate 5-6 hardcore armed insurgents of banned outfit NSCN-K(YA) came to Lahu village and kidnapped Ranwang Lowang, chief of the village, and Sunwang Hakun, former Anchal Samity Member of Lahu."
The group had also handed over extortion demand notes during the kidnapping bid. In one such note, the group had asked for Rs 7 lakh from the villagers.
"On receiving the information of the abduction from the distressed village people, the 6th Assam Rifles reacted swiftly and along with Longding Police, launched multiple columns to intercept the insurgents and rescue the abductees," he added.
On November 15 at 8.20 am, one of the Assam Rifles teams and SP Longding team, intercepted the insurgent group. The teams challenged the group and asked them to surrender, upon which insurgents opened indiscriminate fire on the security forces, injuring one soldier.
The security forces retaliated effectively which resulted in elimination of the three hardcore insurgents of NSCN-K(YA), the identity of whom was not disclosed.
The recoveries from the neutralised cadres included three automatic assault rifles and other war like stores, the SP informed.
Meena said search operation is presently under progress for the remaining insurgents by the security forces.
This breakthrough came a couple of days after an Assam Rifles Colonel, his wife and eight-year-old son, and four other personal were killed by militants in an ambush in Manipur's Churachandpur district.
"This operation has sent a positive message in the environment and has caused a huge dent to the nefarious activities of the banned outfit. The NSCN-K(YA) has in the recent past suffered huge setbacks in the area of 6th Assam Rifles as in the recent past, two insurgents were neutralised on 28 July 2021 and there were a number of apprehensions of its cadres in the past six months," the SP said.