State
Maternity and Child Hospital to come up in Mahendraganj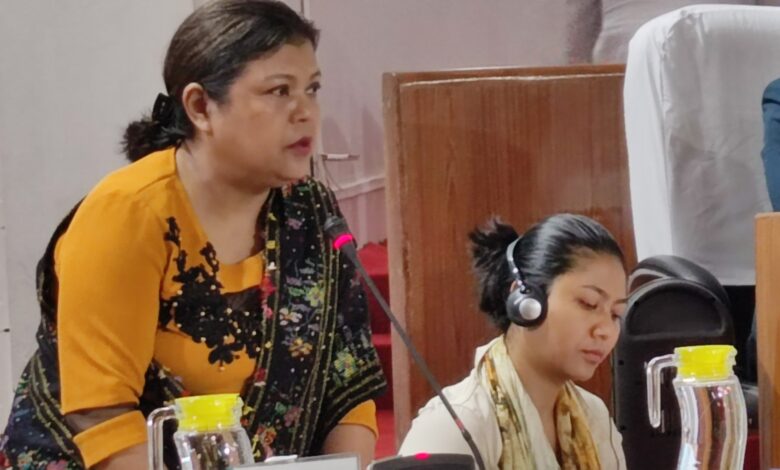 Shiillong, Sept 16: The state government will start the construction of Maternity and Child Hospital in Mahendraganj.
Deputy Chief Minister Prestone Tynsong, in reply to a question by Congress legislator from Mahendraganj Dikkanchi D Shira (in picture) in the Assembly on Thursday, said one of the landowners has donated a land at Chapahati, Mahendraganj and hence the issue related to land has been resolved.
He said the land is measuring 10-12 acres which is enough for construction of the hospital.
The amount sanctioned is Rs 14 crore. "We have just taken possession of the land and Instruction has been given to concerned officers to start the work," Tynsong said.
Shira said the current Mahendraganj Community Health Centre cannot cater to the needs and demands of the huge number of children and pregnant mothers. She said if the maternity and child hospital can be constructed as soon as possible, more facilities can be given.