Sunday Monitor
BOOK REVIEW: A sense of pride in Krishnagopal Mallick's writings
Homosexual Bengali author was unapologetic about his feelings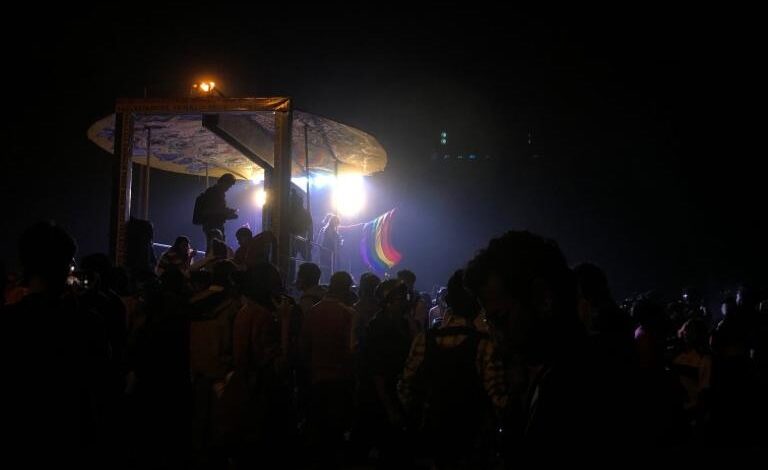 BOOK REVIEW
A Class X student of a reputed school in Greater Faridabad in Haryana ended his life allegedly because the school authority's bullying over his sexuality pushed him to the brink.
Four years before that, in 2018, a teacher lost his job at a school in Kolkata because he was distributing copies of his book on homosexuality.
Last year, five cases of suicide by transgenders, including that of actor Sherin Mathew, were reported in Kerala.
At a time when homosexuality is widely discussed in India, including on-screen, and the fight for the rights of the LGBTQ+ community is in full steam, a large section of society remains cocooned when it comes to discussing different sexual orientations. Lack of support from family, fear of non-acceptance among peers and dearth of professional counselling are forcing many closeted citizens, especially youths, to choose death as a solution to the ignominy they are subjected to.
And then, we find Krishnagopal Mallick, the 'homosexual' Bengali author who was unpretentious in his writings and unapologetic about his sexual orientation even when same-sex relationships were considered a criminal offence.
Entering The Maze: Queer Fiction of Krishnagopal Mallick, a collection of two short stories and a novella translated from Bengali by Prof. Niladri R Chatterjee, was released last month by Niyogi Books.
Mallick was candid in acknowledging his sexuality in public despite belonging to a conservative North Kolkata family and having a conventional and consummated married life. He is probably the only author in his life and time who dared to write about his homosexual feelings. "Even now, any talk of Class 9 made my mouth water. I put a hand on his shoulder and kept walking. I noticed that far from distancing himself, he got even closer to me. Reasonably tall. Slim," he writes in his story, 'The Difficult Path' (Bondhur Path), about the teenager whom he meets at College Square near his house. The author was then in his sixties.
The life of the 'senior citizen' — a phrase that Mallick later condemns in his short story by the same name — in The Difficult Path revolves around College Square. He describes his interactions and encounters with visitors at the square at different times of the day and night. When the square turns into a lover's den for homosexuals by 11 pm, his routine night walks disturb the couples, who occupy "almost all the secluded, shaded, dark benches".
"Some have left, and that too because of me — a confirmed homosexual whose adventures at this place might constitute a full novel, titled Sex in the Square," Mallick writes.
So, it is not surprising that the senior citizen will not let go of the opportunity to help a lost teenager find his way. But not to forget it is Kolkata where danger lurks in dark alleys. As both walk the dark North Kolkata streets, fear creeps into the Good Samaritan's mind and the urge to retreat overpowers his desires. But he immediately regrets his decision when he loses the teenager, Nilam, on his track. "Should I find him returning this way, I will not let him go." Does Mallick want Nilam to be his life companion?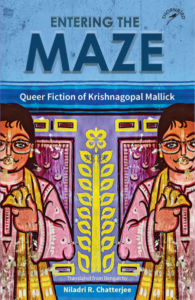 Maybe. Maybe not. But the 'Senior Citizen' trying to grope a young and brawny man on a Kolkata bus desires a moment's pleasure. In the story, Senior Citizen, Mallick writes about his fleeting fantasies while travelling on a bus. While at times his move is responded to positively, there are times when it boomerangs. Is it because he is homosexual? Or is it just that he has crossed the socially permissible age to be sexually aroused?
Age can be socially binding for both a senior citizen and an adolescent who is starting to explore his sexuality. Hence, Gopal, who is experiencing puberty, is castigated by his mother for masturbating in Entering The Maze. But nothing can stop Gopal from exploring adolescence, both sexually and intellectually. He is an unpublished young writer who is in search of the right audience. It is then that he finds Manoj, who reciprocates his homosexual feelings. But why does an outspoken Mallick make Gopal write his novel discreetly? Why can't Gopal declare his love and attraction for Manoj in his novel? Is it because "Gopal babu didn't know then that forty years later there would be another coming-of-age"? This will be the age when "any talk of Class 9" will make his mouth water.
Gopal may have been discreet, but Manoj cannot bear this. So, at the end of the reading session, he screams, "Take me, Gopal, take me! Make me your own, take everything that's mine."
The term 'homosexual' was coined by Austro-Hungarian journalist and human rights advocate Karl-Maria Kertbeny in 1869. World literature has witnessed many homosexual authors and the most widely read among them is Oscar Wilde, who was arrested in 1895 for his sexual orientation. Mallick never met that fate. Nonetheless, it was not easy for him to be explicit about his feelings at a time when the topic of homosexuality was abhorrent not only to Indian society but societies around the world.
The book has been released at the right time and reveals a lesser-known facet of Bengali literature. The insightful introduction by Chatterjee, a professor in the Department of English at the University of Kalyani, gives a comparative overview of Mallick's works and contextualises his writings. For those victims of homophobia struggling to be themselves, Mallick stands as a vanguard of equality and liberty.
~ Team Sunday Monitor
Book: Entering The Maze: Queer Fiction of Krishnagopal Mallick; Author: Krishnagopal Mallick, translated by Niladri R Chatterjee; Publisher: Niyogi Books; Pages: 176; Price: Rs 350