Headlines
Air display by EAC marks 1971 war victory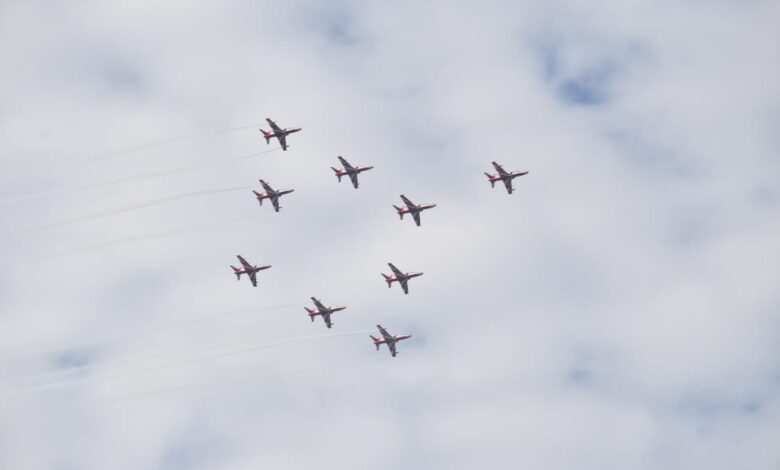 Shillong, Dec 4: Eastern Air Command on Saturday commemorated 50 years of Bangladesh liberation war (Swarnim Vijay Varsh ) by holding an air display at Umiam Lakeview .
Swarnim Vijay Varsh is being celebrated to commemorate 50 years of India's victory in 1971 Indo-Pak war.
A flypast by IAF fighters and helicopters was performed followed by air display by the Surya Kiran Aerobatic Team (SKAT) of Indian Airforce.
Meghalaya governor Satya Pal Malik was the chief guest.
The event was attended by air veterans, civil dignitaries,serving officials and locals.
The aerial ballet by the IAF machines was witnessed by  people from various vantage points around Umiam Lake, a statement by EAC said.