Infotainment
Ajay Devgn's NY Cinemas to open multiplex in Guwahati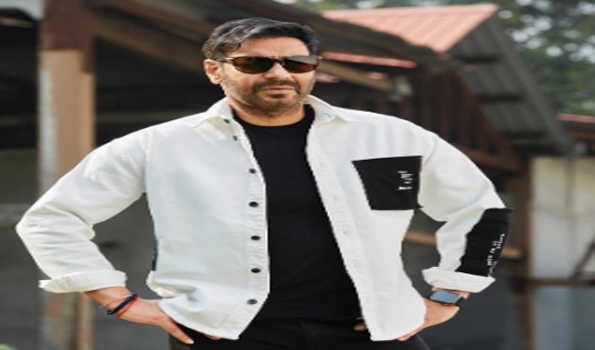 Guwahati, May 19 (UNI): Bollywood superstar Ajay Devgn's 'NY Cinemas' is all set to open its exclusive multiplex cinema in the heart of Guwahati city.
This multiplex will be NY Cinemas' entry in the northeast region after successfully having delivered multiple screens in north and west of India.
NY Cinemas, a multiplex chain, imbibed in Indian ethos and values was founded by four-time National Award-winning actor, director, Ajay Devgn, with the intention of bringing the old-world charm of single screens back to the multiplexes and bring the audiences closer to their favourite films and film stars.
Rajeev Sharma, CEO NY Cinemas, said, "Ajay's vision is to curate spaces that are not just cinema halls but entertaining experiences for audiences. Every cinema is curated in a classical manner with a local edge to its vibe and décor. At Guwahati, we also take pride in delivering one of the largest screens (56 feet wide), with Dolby Atmos sound that the cinemagoers would love."
Ajay, Founder of NY Cinemas, was quoted as saying, "It's a pleasure to have finally made it to northeast and I hope the people of Guwahati give NY Cinemas the same love that they always shower on me and my films."
Unique features like a 360-degree photobooth, a 12-foot video wall in the theatre lobby and multiple selfie points to capture every happy moment and go back with wholesome memories completes the entire movie watching experience at NY Cinemas.
NY Cinemas presently operates across 12 cities with less than 50 screens and is aligned to further execute another 30 screens this year.