Headlines
Ampareen & two panels meet mother of two children killed at Nongrah
Commissions to speed up providing a lawyer for victim, besides ex gratia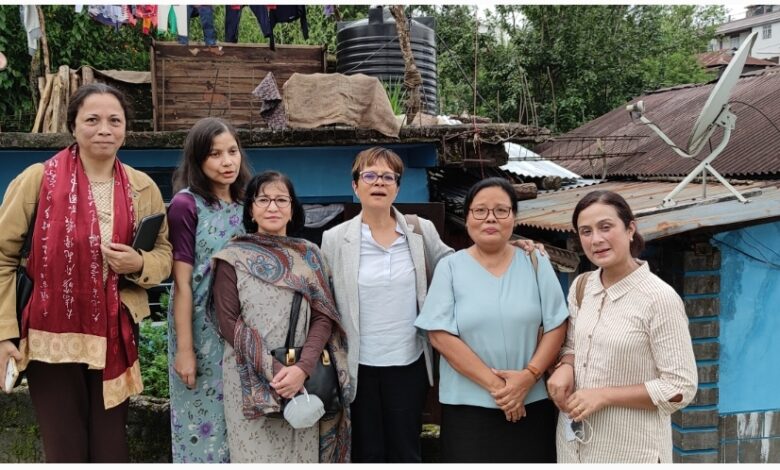 Shillong, June 21: Assembly women's panel chief Ampareen Lyngdoh on Tuesday assured to arrange a lawyer for the mother of two children killed by their father at Nongrah, on May 30. The accused is in judicial custody.
Ampareen, women's commission and child rights commission together visited the residence of the victim.
Ampareen's sister Jasmine Lyngdoh also accompanied the delegation.
Ampareen said the social welfare department will speed up the release of ex gratia of Rs 5 lakh to the mother. She also asked both the commissions to coordinate with the police to ensure justice.
According to Ampareen, the women of the community will raise fund for the lawyer to pursue the case in the court.
CSWO leaders meet mother 
After meeting the police at Rynjah police station, the CSWO leaders Agnes Kharshiing and Amita Sangma met the mother at her residence and assured support.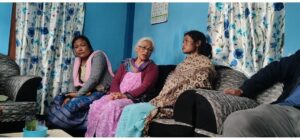 Agnes said she will take up with NEIGRIHMS on the need to provide a permanent job to the mother who is currently working as a ward helper at NEIGRIHMS.