State
KHADC chowkidar to refund Rs 34 lakh after misappropriation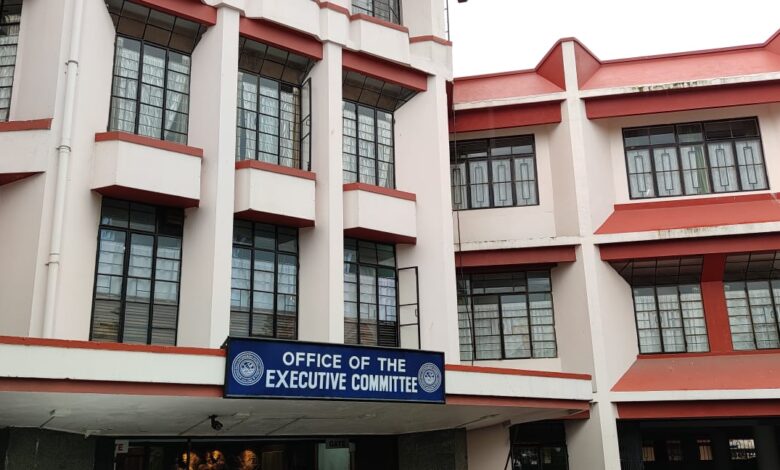 Shillong, June 21:The Khasi Hills Autonomous District Council (KHADC) will recover Rs 34 lakh from the salary of a chowkidar of the forest department following misappropriation of fund.
The matter was also taken up by the previous executive commitee of the KHADC before 2018.
The KHADC CEM, Titosstarwell Chyne told reporters on Tuesday that after an inquiry was conducted in the past,  the plantation chowkidar Franklin Khymdeit had confessed that he had misused Rs 34 lakh, the share of royalty collected by the forest department.
"If we get him arrested or terminated from his work, we will not be able to get back the money. Therefore, it is better that he pays the amount," he said.
Khymdeit has to pay Rs 10,000 each from his salary.
MDCs should submit UCs 
The KHADC will make it mandatory for the MDCs to submit utilization certificates (UCs) before sanctioning  the discretionary grants (DGs).
"We have decided that all MDCs should first submit UCs for implementation of the discretionary grants," KHADC chief Titosstarwell Chyne told reporters after chairing a meeting of the executive committee, on Tuesday.
In the past, the KHADC used to first sanction the DGs to the MDCs for extending relief in their respective constituencies and then they later submit the UCs, he said.
"Due to this, the AG has from time to time observed that many of the MDCs have failed to submit UCs," the CEM said.
The Governor Satya Pal Malik had on June 10 asked the state government to set up an inquiry into the failure of the;councils  to submit their respective accounts for the past few years. This was after the governor received a letter from the Comptroller and Auditor General of India on June 8.
Chyne said the observation of the AG was in the reports of 2011-12 and 2012-13.
"The CAG report was till 2013 and from 2013 till now, they have not come up with any report despite the fact that they had already audited our accounts," Chyne said.
He advocated the need for internal audit reports to be carried out once every three months.
The EC has also entrusted one of the executive members to head a committee to maintain the assets of the council.