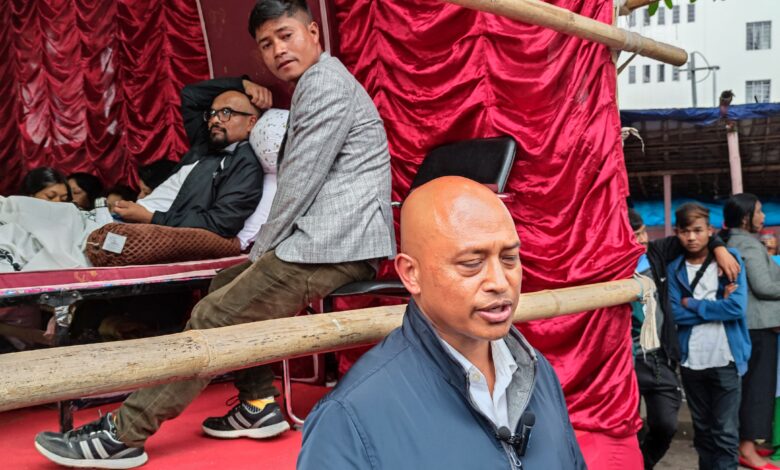 Shillong, May 27: VPP president Ardent Basaiawmoit has refused to be part of the committee on roster notified on May 26.
"The committee is only for roster system and it has nothing to do with review of reservation policy and hence the party president will not be part of the committee", the general secretary of VPP, Ricky Syngkon said on behalf of Ardent, who is continuing his fast for the fifth day on Saturday.
To a question, Syngkon told reporters that though the roster system is linked to the reservation policy, in the last all-party meeting, the government did not allow discussion on reservation and hence the party members walked out.
"As the government will not have any discussion on reservation, we have decided to opt out of the commitee on roster", Syngkon said.