North East
Assam organisation slams Pradyot for anti-Bengali remark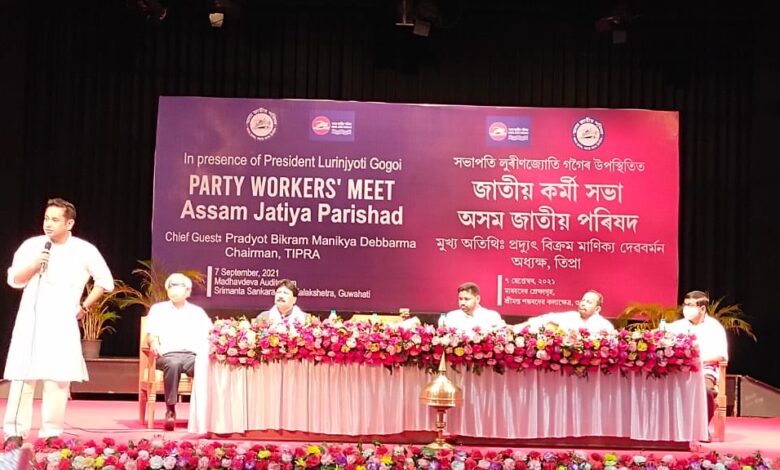 Shillong, Sept 8: The Assam unit of Amra Bangali, a Kolkata-based social organisation, has criticised the remark by Pradyot Bikram Manikya Debbarma on the resident Bengalis of Assam and blamed him for creating conflict among the state's communities.
In a press statement in Bengali on Wednesday, the organisation's Assam unit general secretary Sadhan Purkayastha said, "Who is Pradyot Bikram Debbarma? He is creating conflict among the citizens of Assam by making provocative comments on the soil of Assam. He said Tripura has been captured by the Bengali community and if the Assamese do not unite, then their state will turn into another Tripura."
Debbarma is the founder leader of Tipra, visited Guwahati on Tuesday. He formed a regional alliance with Assam Jatiya Parishad.
Denouncing the statement of Debbarma, Purkayastha said the leader was unaware of the history of Tripura, which was known as Sribhumi and was inhabited by Bengalis.
The Amra Bangali leader added that it was a ploy to evict Bengalis from the seven states of the northeastern region and asked the community to come together in protest against such nefarious intentions.