North East
Assam puts restriction on home isolation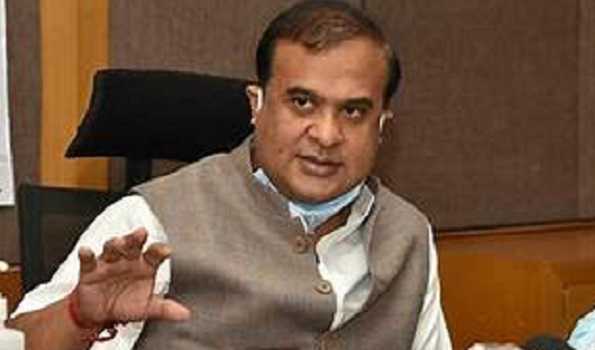 Guwahati, June 16 (UNI): The Assam government will not allow home isolation of Covid-19 positive patients, who have no separate facility at home.
The decision was taken today at a cabinet meeting which was chaired by Chief Minister Himanta Biswa Sarma.
"It has been decided that home isolation will not be allowed to any #COVID19 patient who does not have a separate facility at home for the same," Sarma wrote on his Twitter handle while sharing the decisions of his Cabinet.
The decision comes amid reports of a surge in Covid-19 positive cases in a few districts of the state.
The government on Tuesday extended the Covid-19 partial lockdown in the state till June 22. The inter-district movement will also remain suspended during the period.
The decision of the Assam Cabinet comes as 34 more patients lost their lives owing to the viral infection. The state recorded a total of 3,415 new Covid-19 cases.
The new cases were confirmed out of 1,32,929 tests conducted across Assam on Tuesday.
Of the new cases, a total of 204 new positive cases were from the Kamrup Metro district.
The overall Covid19 positivity percentage in Assam stood at 2.57pc on Tuesday.
The state's recovery rate on Tuesday stood at 90.31%.