State
AYWO seeks CM's help for AMPT road and state highway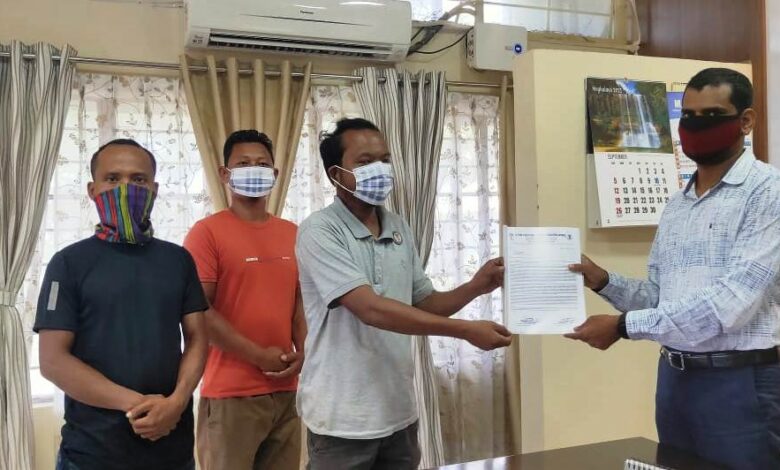 Shillong, Sept 21: The Garobadha regional branch of AYWO has sought the intervention of Chief Minister on the deteriorating condition of AMPT road (NEC) and state highway.
A letter sent through South West Garo Hills deputy commissioner said that AMPT road is the only road that serves as lifeline which connects various parts of the plains like West Garo Hills and South West Garo Hills  with the district headquarters, Tura.
The AYWO said if the road is properly maintained, many business activities will thrive uninterruptedly from Agia(Assam) and Tura which in turn will generate revenue for the state exchequer and the district council.
In addition to the poor maintenance of the NEC road, regular plying of heavy trucks loaded with boulders, beyond the permissible limit of nine metric tonnes, meant for Bangladesh- through Mahendraganj customs office, has affected the road.
State highway
The state highway from Garobadha through Ampati and Mahendraganj till Dalu is a major boost for the people of South West Garo Hills in terms of communication.
The road has been used by many commuters who work in government offices in the remote areas of South West Garo Hills.
But the usage of the road to transport boulders from stone quarries- some illegal- from Garobadha and its adjoining areas is diminishing its pristine glory and making the road full of potholes, AYWO said.
With the academic sessions about to start,the   students will use the road.
"Accidents have become the order of the day and the recent killing of father-son- duo near Ampati Civil hospital by a speedy overloading truck and killing of one youth in Purakhasia area will substantiate our claim", the AYWO said.