National
Babul Supriyo inducted into Mamata Cabinet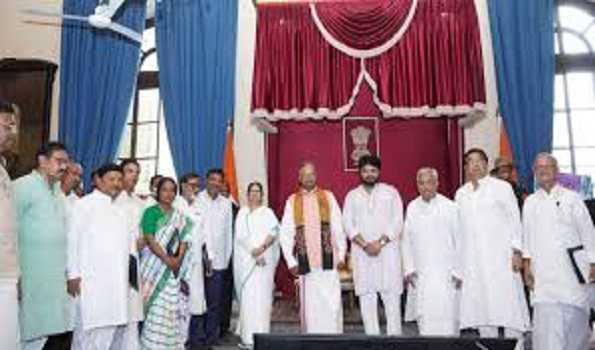 Kolkata, Aug 3 (UNI): West Bengal Chief Minister Mamata Banerjee on Wednesday carried out a major Cabinet rejig, dropping four ministers and inducting eight new faces, including former Union minister Babul Supriyo.
Supriyo, who quit the BJP last year and joined the Trinamool after he was dropped from the Union Council of Ministers, has been made the minister in-charge of Information Technology and Electronics and Tourism.
Supriyo, along with Partha Bhowmick, Snehasis Chakraborty, Udayan Guha, Tajmool Hossain, Pradip Majumder, Satyajit Barman and Biplab Roy Chowdhury were sworn in as ministers during the day. Besides, Birbaha Soren also took oath as she was promoted from minister of state to minister of state independent-charge.
Governor La Ganeshan administered the oath of office and secrecy to all the nine ministers at an austere and solemn ceremony in the Raj Bhavan here.