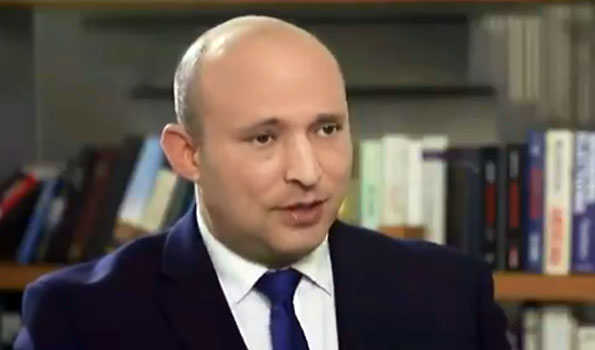 Tel Aviv, Jun 13 (UNI): Naftali Bennett is likely to be sworn-in as the new Prime Minister of Israel, unseating Benjamin Netanyahu after 12 years at the helm of power.
The new governing coalition, which is likely be sworn in after passing a Knesset confidence vote, will comprise eight parties — Yamina, Yair Lapid's Yesh Atid, United Arab List, Kahol Lavan, New Hope, Labor, Meretz, and Yisrael Beiteinu.
The prospective 36th government of Israel would compose of partners from varied political ideologies comprising of right-wing, left-wing, centrist and Islamist parties, all coming together to oust Netanyahu.
The swearing-in of the government depends on a single vote, with 61 of the Knesset's 120 lawmakers expected to back the fragile political alliance.