State
Bernard alleges discrimination in allotment of scheme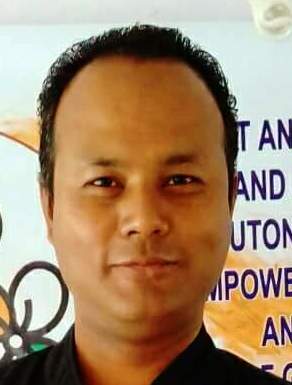 Shillong, Aug 2: The BJP MDC from Tura, Bernard Marak has denied the assault charges levelled by GHADC executive member Dhormonath Sangma against him and added that the issue was related to release of funds.
In a statement, Bernard claimed that there was a heated argument for allotting only Rs 9.70 lakh to Tura constituency through the local MDC and called him as an opposition member even after supporting the present EC led by NPP.
He pointed out that  Rs 1.57 crore was sanctioned for Tura but all the proposals submitted by Tura MDC were rejected.
He alleged that the previous tenders under the 15th Finance Commission were cancelled and they were re-allotted in favour of their contractors.
According to Bernard, the funds were diverted for repairing GHADC quarters with Rs 1.57 crore which are not public related development.
"The proposed repairing of quarters of CEM Benedict Marak, Grahambell Sangma and Anseng Sangma (both brother in-laws of CM) cost Rs 20 lakh each and total coming to Rs 1 crore which they put under Tura area. The cost was over estimated by the EC as it would have incurred hardly 5 lakh. Tura is my area and they intruded into my area without my knowledge and taking away my area's developmental funds for their own benefits," he said.
The 15th Finance Commission had sanctioned tied and untied grants for development of rural and urban areas but they were attempting to siphon off the money violating the guidelines of the 15th Finance", he added
"I cannot let my people be deprived by such corrupt practices and I will not keep quiet. I request the CM and Dr Chuba Ao to look into the matter as for all the wrong things happening in GHADC they blame BJP in-charge and Chief Minister for keeping me in the opposition," he said.
"They intruded into my area without informing me and tried to take away the funds meant for the people through these over estimated projects. They should have atleast consulted me in utilising the fund as I was the MDC in Tura and part of the coalition."
The BJP MDC also reminded that BJP and NPP are in coalition at the Centre and the State. "How am I standing as an opposition without constitutional sanction in GHADC?" he asked.
NPP demands action
Earlier, the NPP has demanded suspension of the Tura BJP MDC for allegedly assaulting Executive Member of the GHADC.
The NPP had filed an FIR in this regard with the police.
The NPP leader also alleged that Bernard not only assaulted Dhormonath but also used filthy language, intimidated an  engineer and other officials, issued threats of causing grievous injury to them if the GHADC did not cater to all his projects.
"Bernard demanded that he should be allotted more funds than what was already allotted to him, despite his constituency Tura receiving the highest amounts of funds in the 15th Finance Commission", he said.
The officials of the civil works department tried to patiently explain to an already aggressive Bernard that it was not in their hands and that the matter should be taken up with the Chief Executive Member (CEM) of GHADC. But Bernard did not stop threatening them or abusing them," he said.
Accusing Bernard, Aldo said people of Garo Hills will remember how ANVC-B militants, whose chairman was Bernard, kidnapped and killed innocent people in the region.
"Bernard also ran an illegal resort named Eden, which was the den for illegal activities, drug abuse, prostitution and adultery, causing harassment for students and the residents of the area", Aldo said.