State
District level border panel to visit disputed areas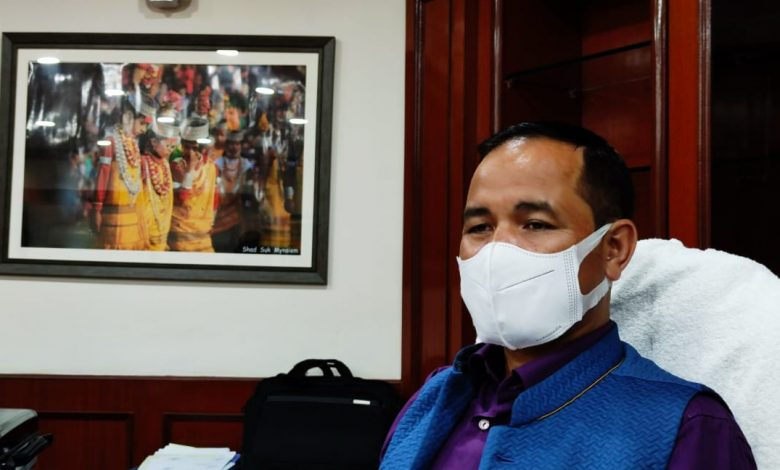 Shillong,  Aug 2: The district level border committee headed by cabinet minister Renikton Lyngdoh Tongkhar will visit on August 4 the disputed areas along the West Khasi Hills region bordering Assam.
Tongkhar, also an HSPDP legislator from Mawkyrwat, informed this on Monday.
The chairman of the committee will be accompanied by water resources minister Brolding Nongsiej, MLAs of both West Khasi Hills and South West Khasi Hills besides officials from the district administration.
"We are going to inspect all villages falling under the areas of differences with Assam on August 4," Tongkhar told media persons.
He said the purpose of the visit is to take the views and opinions of the people residing in the border areas.
The visit was also necessitated in view of the upcoming border talks between the two Chief Ministers of Assam and Meghalaya – Himanta Biswa Sarma and Conrad Sangma – at Guwahati on August 6.
"We will also submit an interim report to the state government following the inspection so that it can be discussed during the CM-level border talks," Tongkhar said.
When asked, the cabinet minister in-charge of PHE informed that of the 12 areas of differences, four are in West Khasi Hills region which include Tarabari (4.69 sq km), Gizang (13.53 sq km), Hahim (3.51 sq km) and Langpih (289.07 sq kms).