National
Bhagalpur explosion leaves 14 dead in Bihar
Modi seeks detailed report from CM Nitish Kumar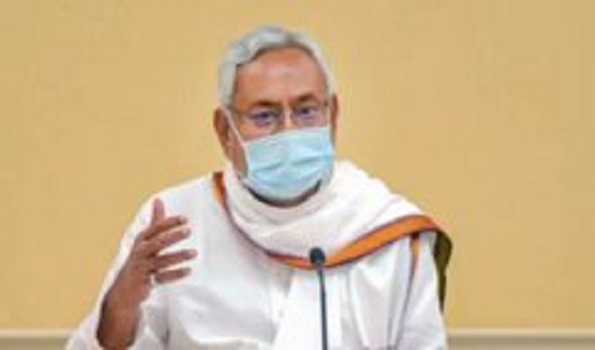 Patna, Mar 4 (UNI): In a tragic incident, 14 people were killed and several others sustained injuries in a powerful explosion in a three-storey building at Kajwalichak under Tatarpur police station area in Bhagalpur district of Bihar on Thursday night.
The officer-in-charge of Tatarpur police station was suspended with immediate effect in this connection.
Prime Minister Narendra Modi expressed his deep shock and talked to Chief Minister Nitish Kumar to seek details of the incident and expressed his sympathy for those lost their lives.
He himself informed in his tweet about talks with Kumar and said relief and rescue operation was launched by administration providing all possible assistance to affected people.
Kumar ordered a thorough inquiry into the incident. He called the chief secretary and the DGP who briefed him about the incident. Kumar also ordered for arranging proper treatment of injured. He asked authorities to go in deep to ascertain how such ghastly incident took place.
DIG of Bhagalpur range Sujeet Kumar said 14 persons died and several others were injured when powerful explosion reduced the three-storey building to debris.
Injured were admitted to Jawaharlal Nehru Medical College and Hospital where condition of some of them was stated to be critical, he added.
Some adjoining buildings were also damaged in the incident, he informed. DIG said the case was being investigated.
As per the first-hand information, illegal activities of firecrackers manufacturing were going on in the building that collapsed after the explosion.
Officer-in- charge of Tatarpur police station had been suspended for dereliction of duty, he stated.
"A team of Forensic Science Laboratory has collected samples from the spot for forensic testing," Kumar said, adding that those found guilty in the incident would be nabbed and legal action would be taken against them.