State
BJP for legal route against govt handling Bernard case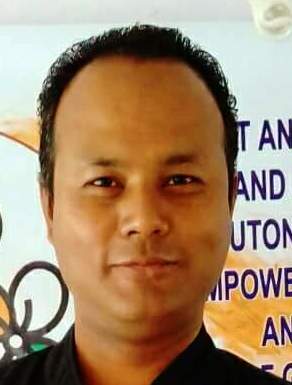 Shillong, Aug l31: The Bharatiya Janata Party (BJP) will explore the legal route for an independent probe into the arrest of its state vice president and Tura MDC Bernard N Marak.
On Wednesday, police secured the custody of Bernard for five days in connection with issues related to price rise in Tura.
In a statement issued on Wednesday, BJP leader and state executive member Pawan Sharma has criticised the government for the manner in which Bernard's case has been handled.
"As reported in media, the action of police officials who forced women to label themselves as sex workers is highly disturbing," he said.
Stating that political vendetta seems to be the most likely motive with blatant use of state machinery to achieve it, Sharma said, "Having no options left, we shall explore the legal route to seek an independent inquiry."
The BJP leader said in Bernard's case, the government has pressed new charges to throttle his political career.
Sharma said it was interesting for the party to see the press statements issued by the West Garo Hills SP.
He said the SP blamed Bernard for price rise while forgetting that there are many factors which lead to hike in essential commodities.
Bernard-Iangrai comparison 
The BJP also made a comparison and said, "It seems directives are clearly from superiors in the state hierarchy,".
The BJP leader pointed out that on one hand, Bernard's and his wife's bank account have been frozen while Assistant Inspector General of Police (Administration) GK Iangrai GK Iangrai, who is accused of involving in vehicle purchase case, has been allowed to handle the elite SF 10 force.
"Such glaring misuse of power has become a norm in this present day government and corruption is part and parcel of its governance," he added.
BJP wants suspension of Iangrai
The party asked the state government to immediately suspend Iangrai for his alleged involvement in the misuse of 29 vehicles and to pave the way for a CBI inquiry into the matter.
Sharma said Iangrai's alleged corruption within the police has hit the people of Meghalaya hard and that they have lost all faith in the government.
"A CBI inquiry should be initiated at the earliest to look into the charges, as how can the Police department itself investigate such a major charge.The government if it has any morality left should immediately suspend GK langrai," he said.