Sports
BJP wins 102 seats unopposed in Arunachal panchayat bypolls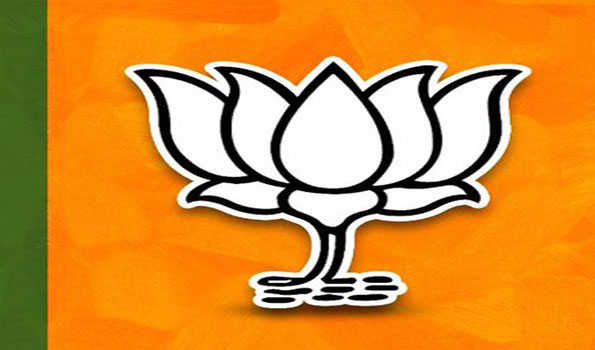 Itanagar, July 6 (UNI): Continuing its juggernaut in the battle of ballots, the ruling BJP in Arunachal Pradesh won 102 seats of Gram Panchayat Member (GPM) out of 130 GP constituencies.
Although a formal announcement from the State Election Commission is awaited, senior BJP leader cum Panchayati Raj and Rural Development Minister Bamang Felix, while confirming the Saffron party's "superb show", said that out of the total of 130 GP seats up for grab in the July 12 bypolls, 116 seats, including 102 by BJP, were won without any contest.
Chief Minister Pema Khandu, while thanking the BJP functionaries and supporters for the saffron party's impressive show in the rural body polls without a fight, said, "It is testimony of the love, care, respect & developmental support extended by BJP under the leadership of Prime Minister Narendra Modi towards North East".
"Congratulations and thanks to all karyakartas, supporters and sympathisers for electing 102 @BJP4Arunachal candidates unopposed in bye-elections to 130 Gram Panchayat constituencies of Arunachal Pradesh," Khandu stated in a tweet.
Union Law and Justice Minister Kiren Rijiju, re-tweeting Khandu's post, said: "People of Arunachal Pradesh have full faith in the leadership of @PemaKhanduBJP Ji who is working tirelessly to fulfill the aspirations of the people and implement the visions of PM @narendramodi Ji to develop North-East."
Union Minister Hardeep Singh Puri also congratulated the leaders and karyakartas of Arunachal BJP for the polls victory. "102 @BJP4Arunachal candidates elected unopposed in by-poll to 130 Gram Panchayat Constituencies! Reflects immense popularity & acceptance of BJP in India's North East Region! Congratulations to BJP Karyakartas & leadership of Arunachal", Puri said in a tweet.