Headlines
Body of missing landslide victim recovered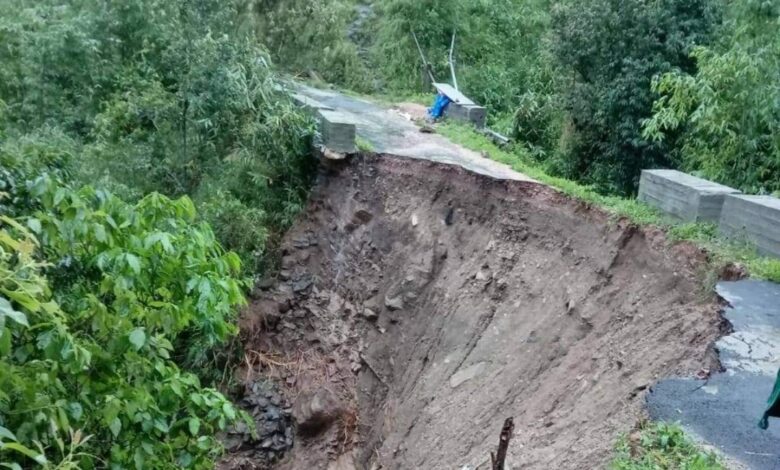 Shillong, June 18: The body of Robino Kynter, a resident of  Kenmynsaw, Mawsynram who was missing during the landslide at the village, was retrieved on Friday late night.
Earlier in the day, his wife, Drit Byrsaw was killed due to landslide.
With this, 23 people died due to rain-induced landslides since June 9 in the state.
The East Khasi Hills District Disaster Management Authority said there were damages reported on Saturday due to rainfall and landslides in East Khasi Hills district.
Damages
House of Pyntngen Khongsit of Kshaid village under Laitkroh Khatarshnong Block was reported damaged due to landslide.
Many roads and bridges were  damaged due to landslides/ heavy rainfall and teams from PWD (Roads) have been deployed to clear the way.
The footbridge of Sonatola under Mawsynram and the suspension bridge at Suktia under Shella Bholaganj were fully damaged.
The damaged  SPV road at Pyrkan is open for traffic while Nongjri Bholaganj road under Pynursla is yet to be opened.