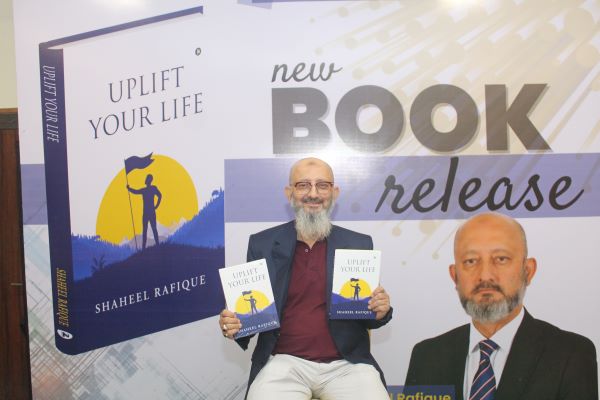 Guwahati, Aug 16: A freelance consultant from Assam who went on to make a name globally launched a book, Uplift Your Life, in Guwahati on Wednesday.
Dr Shaheel Rafique, an independent consultant, unveiled his book during an event in the city. The book serves as an exhaustive manual, offering invaluable insights for individuals aspiring to excel as freelance consultants in both public and private domains.
Rafique's work has already generated notable interest, primarily attributed to its distinct approach to harmonising professional achievements with a rewarding personal life.
Aimed at aspiring freelance consultants with a thirst for global experiences and cultural enrichment, Uplift Your Life goes beyond the confines of a typical career guide.
Drawing from his extensive and diverse international experience, Rafique's book promises to be a captivating page-turner that offers readers not only insights into the world of freelance consulting but also a holistic approach to living life on their terms.
The book is rooted in the belief that the demand for consultants is set to soar, making freelancing an integral part of the future of work. Rafique, drawing from his extensive cross-continental experience in consulting, provides readers with invaluable wisdom that goes beyond tools and techniques.
The book delves deep into the core principles, strategies, and frameworks necessary for a triumphant consulting career. It covers many topics, including essential knowledge and skills, effective business generation, and even self-care while embarking on a global consulting journey.
Born in Nagaon, Rafique's journey is an inspiring tale of academic excellence and professional achievements. A PhD holder in Agricultural Economics from the University of Reading, he has an impressive track record as a PMP from the Project Management Institute, US.