State
Book on first Khasi lady freedom fighter released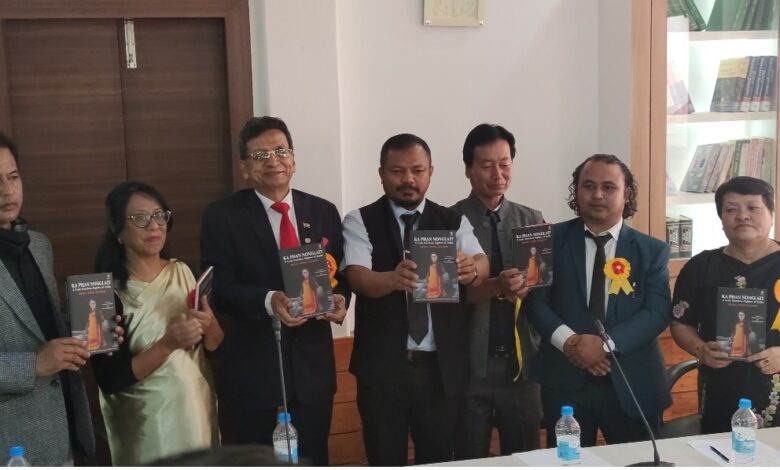 Shillong, April 29: The KHADC Executive Committee member in-charge Elaka, Jambor War on Friday released a book on 'Ka Phan Nonglait', the first lady freedom fighter from the state.
The book authored by Supreme Court lawyer  Daniel Stone Lyngdoh Nonglait was released at the conference hall of the KHADC attended by traditional heads and other personalities
The publisher of the book, Kaushal Goyal of Pigeon, India, and descendents of the freedom fighter were also present.
Goyal assured to pursue with the Centre for national recognition to Nonglait.
Nonglait had assisted freedom fighter U Tirot Sing against the British troops. She was also instrumental in killing 32 British soldiers in defence of freedom and Khasi dignity.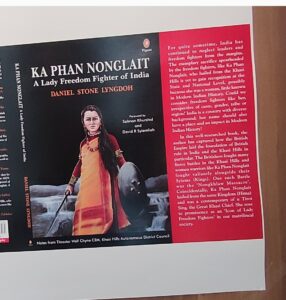 She was born in 1799 and died on December 6, 1850 at her Nongrmai village in Eastern West Khasi Hills due to prolonged illness.
On April 21, the union ministry of culture had recognised the state's prominent female freedom fighter as 'unsung hero' during the conference  'Amrit Samagam held in Delhi.
Later, speaking to reporters, the relatives of Phan Nonglait, Reshningder L Nonglait and Magdalyne L Nonglait said the government should recognise the sacrifice of Nonglait and declare a holiday on her death anniversary.
Others who spoke include Wallamkupar Nongsiej, vice president KSU Delhi unit, Andy Lionel Basaiawmoit, deputy secretary KHADC, Phrestar Manik Syiemlieh, Syiem Hima Nongkhlaw, Powel Sohkhlet, general secretary of Shillong Press Club, Magdalyne L Nonglait, the fourth generation descendant of Phan Nonglait, Manly Star Lyngdoh, Acting Basan Kur Lyngdoh Nonglait, Samuel Jyrwa, chairman NESO,  publisher of the book, Kaushal  Goyal, Pigeon, India, Prof Badaplin War,  Padma Shri awardee and Lambok  Marngar, president KSU.