State
BSF rescues 43 cattle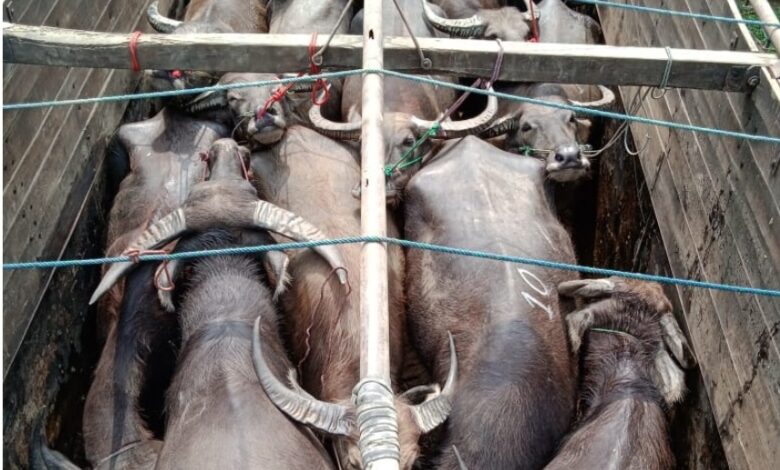 Shillong, April 28: The BSF Meghalaya has rescued 43 cattle from different locations on Indo-Bangladesh border.
The rescue of the cattle, meant to be smuggled to Bangladesh, was made on Wednesday.
The BSF troops intercepted two cattle-laden trucks while proceeding towards the international border, although drivers managed to escape.
The BSF said the miscreants usually unload cattle in the forest area near International Border and get them crossed to Bangladesh on getting opportunity.
The BSF seized 377 cattle in April . The seized cattle were handed over to concerned police outposts.