State
BSF seizes 60 cattle in one day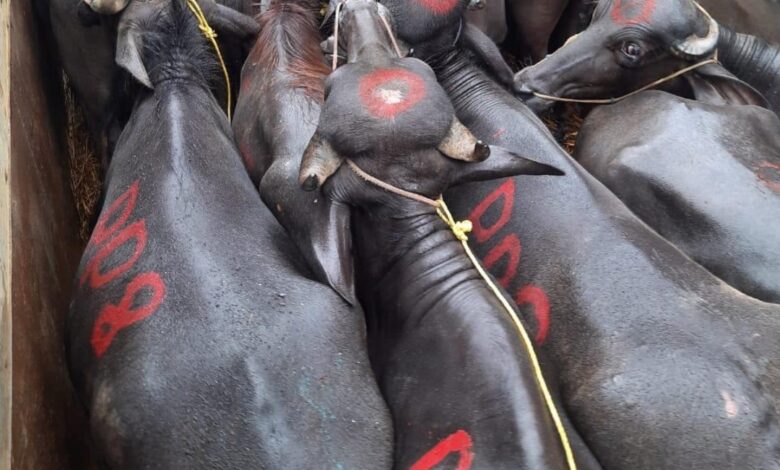 Shillong,June 23: The BSF Meghalaya in the last 24 hours, seized 60 cattle from the bordering area of East & West Jaintia Hills districts of Meghalaya
The cattle were meant for smuggling to Bangladesh.
Most of the cattle were being brought clandestinely to the border area through forest by miscreants when the BSF intercepted them.
One  truck loaded with cattle was also confiscated by the BSF near Umkiang area, although driver and one of his accomplices managed to abscond.
In a statement, the BSF said the miscreants are trying to get maximum benefit of heavy rain and inclement conditions..
During the first half of year, the BSF Meghalaya confiscated more than 2000 cattle from the International border.
Owing to climatic conditions, the BSF has enhanced alertness on the international border to maintain national security as well as to prevent all kinds of trans-border crimes and illegal activities, the BSF added.