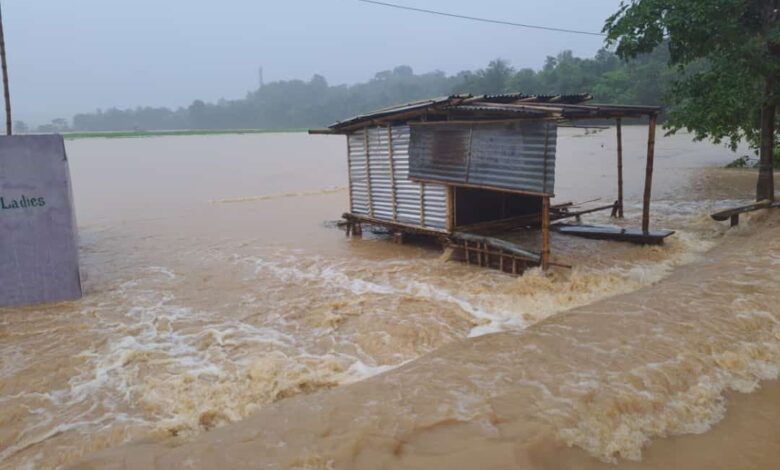 Shillong, June 23: A central delegation will visit the state on June 28  to assess the damage caused by rain and landslide.
An official said on Thursday that the six-member inter-ministerial team of the ministry of home affairs will visit the flood affected areas from June 28 to 29 and they will return on June 30.
While a three-member team will visit Garo Hills, another three members will move to the flood affected areas of Khasi-Jaintia Hills.
The state government had sought  Rs 300 crore from the Centre to restore the  infrastructure facilities.