Headlines
Centre reduces excise duty on fuel
Difficult to cut down fuel price: Conrad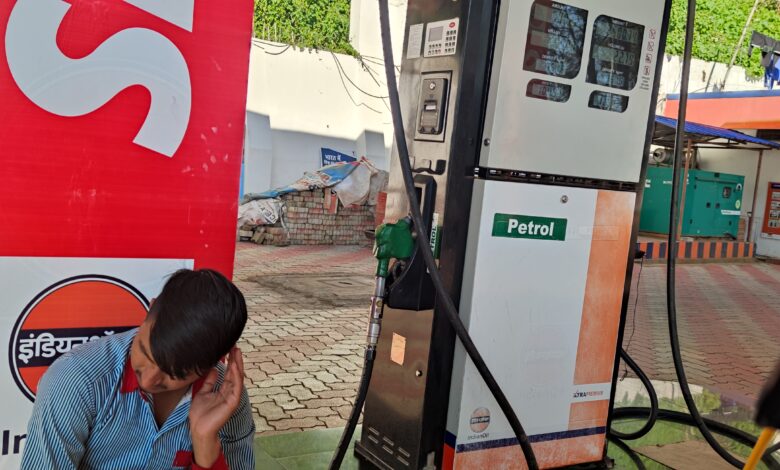 Shillong, Nov 3: The Centre has announced excise duty reduction on petrol and diesel on the eve of Diwali.
Excise duty on petrol and diesel will be reduced by Rs 5 and Rs 10 respectively from Thursday.
A statement by Press Information Bureau (PIB) said prices reduction in excise duty on diesel will be double that of petrol and will come as a boost to the farmers during the upcoming Rabi season.
The Centre has asked the states to reduce VAT on petrol & diesel to give relief to consumers.
Earlier on Wednesday evening, speaking to reporters ,Chief Minister Conrad  Sangma  said it will be difficult for the state government to reduce the tax on petrol and diesel as the revenue was reduced by over Rs 100 crore during the current fiscal.
The petrol price in the city was Rs 104 on Wednesday.
Conrad, however, said the state government will explore how to address the issue.
Sangma said after the government reduced the tax percentage in the past, the state's revenue compared to last year's Rs 550 was reduced to Rs 400 crore.
"So after we reduced the taxes last time because of the pressure that was from the public, the state government has lost Rs 100 crore revenue. Therefore, it is not a simple decision for us to take right now," he added
He pointed out that Meghalaya's VAT on petrol and diesel is the lowest in the country.
"Also keeping in mind the large number of expenditures that we had to incur – all these factors are making it quite difficult for us to find a way forward", he said.