North East
Chakma bodies want probe into Tripura 'Bangladeshi foreigners'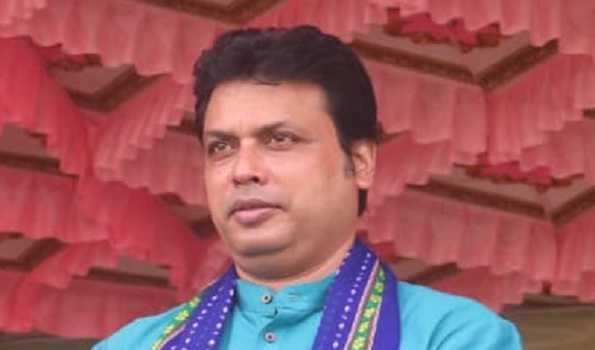 Shillong, Sept 27: Six Chakma organisations in Tripura have called for a state-wide inquiry against "Bangladeshi foreigners".
In a statement issued on Monday, the Chakma organisations said Tripuris are more vulnerable to the attacks by Muslim settlers in the Chittagong Hill Tracts (CHTs) of Bangladesh.
"Opposite South Tripura and Dhalai districts, the villages along India-Bangladesh border from Sabroom (Ramgarh on Bangladesh side) all the way to Raishyabari are exclusively inhabited by indigenous Tripuri people at least 10,000 Tripuris ONLY from bordering villages inside Bangladesh have settled in Tripura. There are about 300,000 Tripuris in the CHTs," the statement read.
The organisations also stated that as per the reports of Tripura Police, at least 108 Rohingya refugees were arrested in the last three years. On March 16 this year, one Rohingya identified as Sona Mia was arrested from Bishalgarh in Sepahijala district while he was on his way to Agartala to board a flight to Delhi.
The memorandum stated, "The Hindu minorities in Bangladesh have been facing serious religious persecution and fleeing to India including Tripura State.  On 2nd November 2020, the houses of several Hindu families have been vandalised and burned by radical Islamists in Bangladesh's Comilla district over rumours about an alleged Facebook post slandering Islam. On 20th March 2021, several thousand followers of Hefazat-e-Islam's leader Mamunul Haque under Shalla upazila of Sunamganj district in Sylhet division vandalised 70 to 80 houses of Hindus."
The organisations urged the chief minister to conduct state-wide inquiry in Tripura against influx of foreigners irrespective of their ethnic origin or religion, including in the specific areas like Balkhali, Manyakumar Para and Ranjit Para under Raishyabari and Katanchandra Roaza Para under Gomtibari under Dhalai district.