State
Cong leader RC Laloo & NPP MDC support Jowai AITC candidate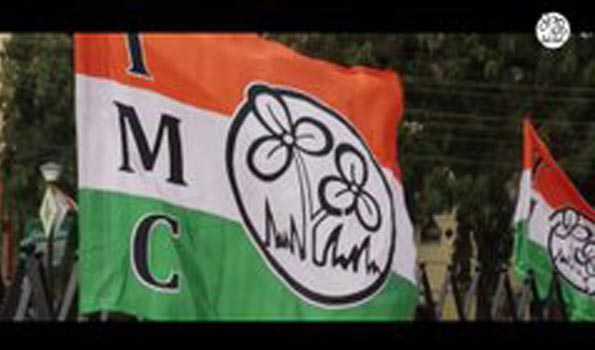 Shillong, Jan 28: Congress leader RC Laloo and NPP leader and Jowai North MDC Brightstar Chyrmang have extended support to the opposition All India Trinamool Congress (AITC) candidate from Jowai constituency Andrew Shullai.
They appealed to the people of the constituency to vote for Shullai at a meeting held at his residence here.
Laloo, who was the deputy chief minister and five-time Jowai MLA, said, "Andrew is full of hope. Let us choose hope – not only for this generation but for the future generation too. I told him  to have determination in this fight for the people of Jowai. Let us think before we vote, as the future of the coming generations is also at stake. I urge you all to have faith in Andrew, and I assure you that he will win this election."
Chyrmang pointed out that the Conrad Sangma led-NPP government has left the people of Meghalaya in disarray. "I have come here to support Andrew Shullai as this NPP-led MDA government did nothing for our people. We have seen a lot of problems in the District Council like not getting our salaries and delayed disbursal of Central government funds. This government has not supported us in any way. Hence, I have come here to stand with Andrew Shullai," he said.
Criticising the NPP-led MDA government over poor health sector,  Shullai said, "The ruling NPP-led MDA government has failed to provide essential healthcare to the public, merely running the state without bothering to fulfill their responsibility. Under the WE Card Scheme, we have ensured guaranteed income support for women from every household by providing Rs. 1,000 every month to uplift the women of Meghalaya."
He also added, "Under MYE Card, TMC will provide Rs. 1,000 to the unemployed youth between the ages of 21-40 years, to empower and fulfill the aspirations of our youth who are reeling under unemployment crisis."
Shullai also highlighted the party's manifesto . He said all the promises mentioned in the manifesto will be implemented once TMC comes into power.
Many prominent leaders like Ex-MDC and Ex-CEM of JHADC Madonbai Rymbai, Jaintia Students Union leader Neman Shadap, HITO leader Juvenile Rymbai and Moonlight Pariat and Dawan Dkhar were also present at the event.