Headlines
Cong MLA against entry of outside garbage trucks to Marten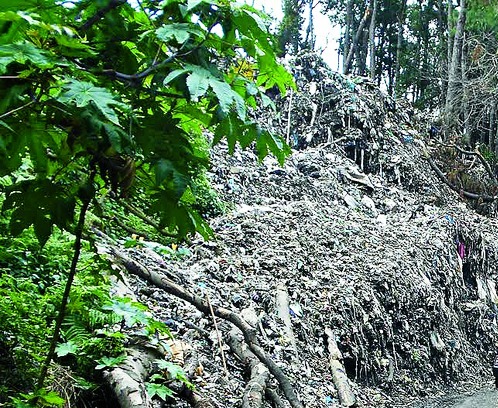 Shillong, July 2: Congress legislator PT Sawkmie has asked the state government to stop the entry of garbage trucks from other districts to Marten dumping ground in Mawlai Mawiong.
In a letter to the Chief Executive Officer, Shillong Municipal Board, Sawkmie asked the official and the East Khasi Hills Superintendent of Police to take necessary action regarding the matter.
The response of Sawkmie is after the garbage collected from Jowai, West Jaintia Hills, was dumped at Marten.
Sawkmie said as the MLA of Mawlai constituency, he is against the idea of burdening Marten.
He wanted to know how the garbage trucks from other districts are allowed to come to the state capital when inter-district movement is still being restricted by the government due to the second wave of the Covid-19 pandemic.
"I request you to stop the wastes from other districts to be dumped at Mawlai Marten for the overall interest," Sawkmie said in the letter.
The Opposition Chief Whip also requested SMB to come up with a clarification regarding the dumping of  bio-medical wastes as raised by the youth organisations from Mawlai which is a concern in terms of health condition and environment.
The MLA also asked the SP to instruct the police personnel to stop and send back all garbage vehicles to their respective districts.