Headlines
Cong MLAs oppose oil palm cultivation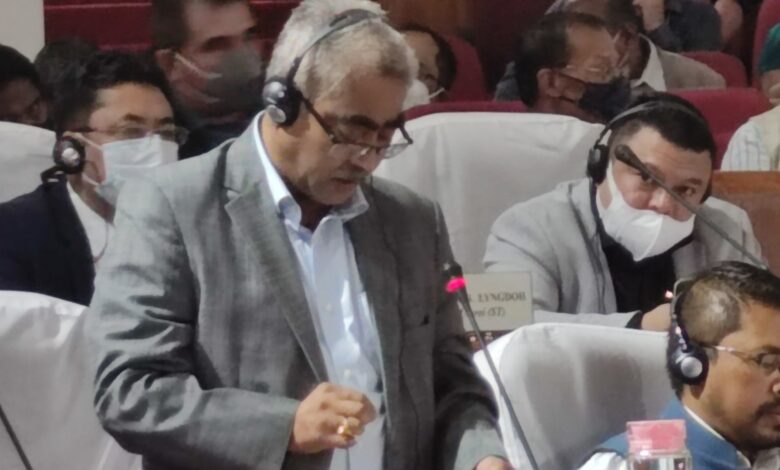 Shillong, Sept 17: The opposition Congress on Friday raised the issue of oil palm cultivation and wanted the government to stop the move.
The state government has assured not to take any hasty decision that will affect the ecology of the state.
During the question hour, besides Mohendro Rapsang(in picture), other Congress  MLAs PT Sawkmie HM Shangpliang  and Charles Pyngrope also raised the issue.
"In Singapore, the smoke after burning the forest had resulted in ecological damage and use of pesticides for oil palm cultivation will also have an adverse effect, hence the government should not go for the plantation", Charles said.
Forest Minister James Sangma said that the government will not do anything which can cause damage to people and future generations.
Later, Chief Minister Conrad Sangma said the Centre had informed about the support for oil palm cultivation. In the virtual conference held, Arunachal Pradesh had mentioned about vast wastelands where cultivation can take place, he said
"We need to examine before implementing the project and we cannot jump into it. Our stand is very clear that we are concerned about forest cover. We need to increase forest cover by 500 square km but once we see guidelines from the Centre , and if there are waste lands where cultivation  can take  palce we will examine this", Conrad said.