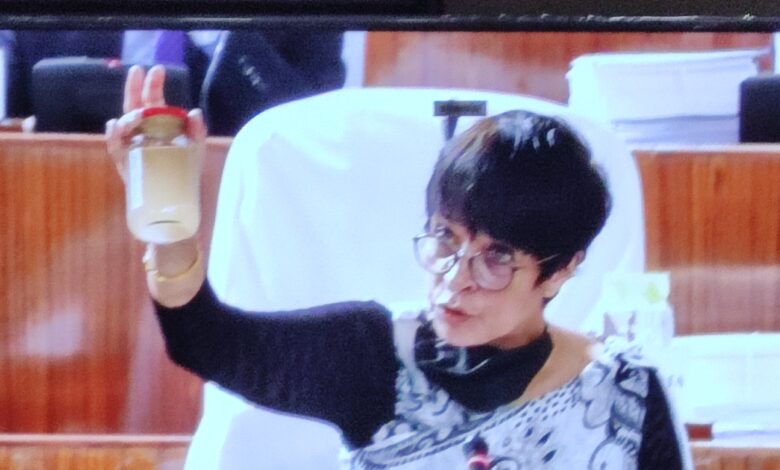 Shiillong, Sept 17 : Congress legislator Ampareen Lyngdoh on Friday showed a bottle of muddy water supplied by PHE and the pictures of contaminated water, in Assembly.
Lyngdoh raised a question on the quality of water being supplied by PHE to the residents of the city.
She showed a bottle of muddy water and said that she collected the water from the pipe at her residence.
The legislator also showed pictures of contaminated water from gravity main greater Shillong water supply scheme and Umkhen source that supplies water to Nongthymmai, Pohkseh and other adjoining areas.
In reply, PHE Minister Renikton Lyngdoh Tongkhar said the water is muddy since it is being supplied through new pipe lines.