Feature
Create magic with long lashes, follow home remedies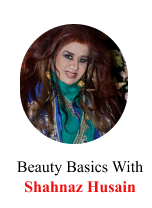 Eyelashes protect the eyes from light debris. They also act like sensors that warn the eyes of potential danger when objects come close. In fact, more attention is being paid to eye make-up, especially during this Covid crisis. Masks are mandatory, while eyes are visible. This has increased the importance of protecting the beauty of our eyes and eyelashes. Leaving mascara, eyeliner and eye shadow on right through the night can affect the beauty of the lashes. In fact, it can lead to infection of the lashes and eyes.
At night, use a cleansing gel and cotton wool to remove eye make-up gently. For upper lashes, put a cleanser on cotton wool and wrap it around your index finger. Brush through the lashes from underneath. To remove mascara from the lower lashes, use a cotton bud with a little cleanser on it. To remove kajal from the lower lashes use a cotton bud that has a little cleaner on it. Also, clean the corners of the eyes with a cotton bud. Use very gentle movements on the lashes.
Brush your lashes with an eyelash brush, so that they are not entangled. Heavy eye make-up, too much mascara and even eyelash extensions can damage and lead to loss of lashes.
If you have very thin or sparse eyelashes, it may become a problem and you may wonder how to encourage their growth. You can apply very little oil on the eyelashes, using a cotton bud. You may apply almond oil, coconut oil, or olive oil. Leave it on for 15 to 20 minutes and wipe off very gently with moist cotton wool. Do not go to sleep with oil on the eyelashes, as this can lead to puffy eyes.
Curry leaves are also said to help. Keep curry leaves in hot water and leave it to cool. Then make a paste of the curry leaves and apply to the lashes, again using a cotton bud. Apply very little and wash off with water after 15 minutes.
You can also apply aloe vera gel. You can take the gel from the aloe vera growing in your house. The gel obtained from the plant itself is the leaf pulp and is found in the inner portion of the leaves. First, wash the leaf well and observe total hygiene while extracting the gel. Apply a small amount of aloe vera gel on the eyelashes before going to bed and wash it off in the morning.
Castor oil: Apply a small amount of castor oil on the eyelashes each night before bed and wash it off in the morning.
Eyelid massage: Gently massage eyelids along the lash line.
Nowadays new eyelash serum is available, to help enhance the growth of natural eyelashes. It also improves the health and texture of sparse and brittle lashes. In serum form, it is easy to apply and includes a brush applicator. Follow the directions on the label.
Mascara adds glamour and thickness to the eyelashes. But mascara must be removed at night, along with the rest of your eye make-up. Roll-on mascara is easy to apply. You can apply the mascara both above and below the upper lashes. This gives a thicker look. Apply on the lower lashes too. Wait for a while and apply a second coat. Then brush out the lashes, with a small eyelash brush, otherwise, the lashes will stick together. The idea is to achieve a natural effect. You can apply a little powder on the eyelashes between two coats of mascara, to make them look thicker.
The latest in eye glamour is eyelash extensions. They are attached to natural eyelashes, one by one to make the lashes look thicker. A trained beautician has to attach them. It's up to you to decide how thick you want your lashes to be. The eyelash extensions may last for about 3 weeks to a month and then you will have to get them redone. Basically, the eyelash extensions are synthetic strands that are specially curved to look like natural eyelashes. If you apply mascara on eyelash extensions, use the water-based kind.
You can also ask your doctor to prescribe supplements of Vitamins A and B which encourage hair growth.