Headlines
DC's show cause notice irks Mawlai group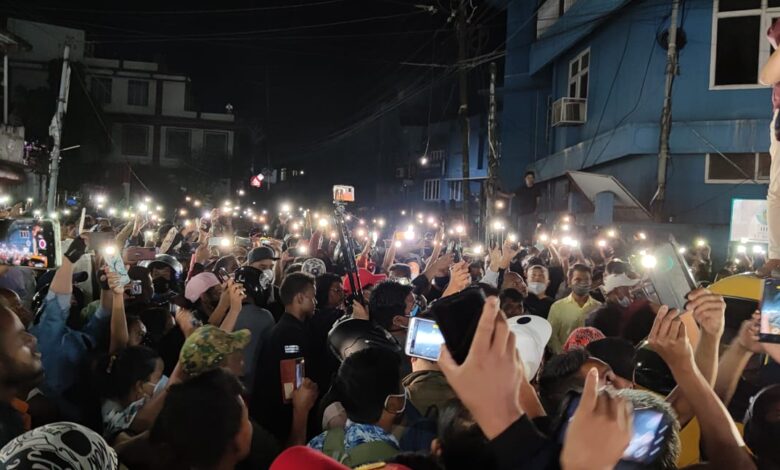 Shillong, Sept 2: The East Khasi Hills district administration has issued show cause notice to six members of Sur Ki Nong Mawlai (Voice of Mawlai people), an umbrella body of 11 organisations, for organising protest meetings without seeking permission during Covid.
However, Donboklang Kharlyngdoh, the president of the Hynniewtrep Youth Council (HYC) Mawlai unit termed the show cause notice as an act of provocation.
HYC is also part of the 11 organisations which protested against the killing of former HNLC leader Cherishstarfield Thangkhiew on August 13.
"The government has decided to form a peace committee. But what peace committee do you want by provoking the Sur Ki Nong Mawlai," Kharlyngdoh said.
He said the government is selfish and does not care about the citizens of the state.
The Voice of Mawlai people had handed over letters to all 35 legislators of Khasi-Jaintia Hills on August 31 to put pressure on the government to take action against the police personnel involved in the killing of Thangkhiew.
"We will write another letter wherein they will have to sign to know whether they have the political will to take up the matter in the cabinet or in the Assembly," he said.
Kharlyngdoh said the intention is to gauge their love for the indigenous tribe and this will prove their true colour.