Headlines
Exporters' body wants resumption of border trade like in Garo Hills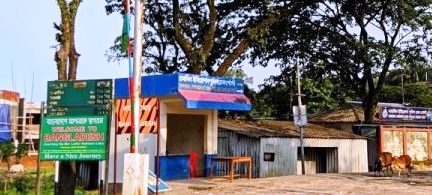 Shillong, June 30: Meghalaya International Exporters Chamber of Commerce (MIECC) has asked Chief Minister Conrad Sangma to resume border trade in Khasi Hills after the government allowed the export activities in Garo Hills.
In a letter addressed to the chief minister, the MIECC said it is disappointed with the government for not opening the border trade.
They said multiple requests for resumption of trade via Dawki and other borders of Khasi Hills and Jaintia Hills went in vain, which has resulted in hardships to the people of these two districts of the state.
The government has failed to address the problems of the people especially related to livelihood, it said.
"It is a matter of fact that international trade in Garo Hills has resumed and we are glad to know that although the government has failed to address our problem, somehow our friends in Garo Hills are allowed to resume their economic activities related to trade between India and Bangladesh", the MIECC said.
The exporters' body wanted to know why two different laws applied to international trade within the same state, whereas problems are the same in Khasi, Jaintia as well as Garo Hills where people are facing the same insurmountable crisis as livelihood has been affected.
" We, therefore request you that if suspension of international trade in Garo Hills can be lifted, the same can be made applicable for Khasi and Jaintia Hills districts too", they said.
The MIECC has urged the chief minister to pass an order for resumption of trade in Khasi and Jaintia Hills.