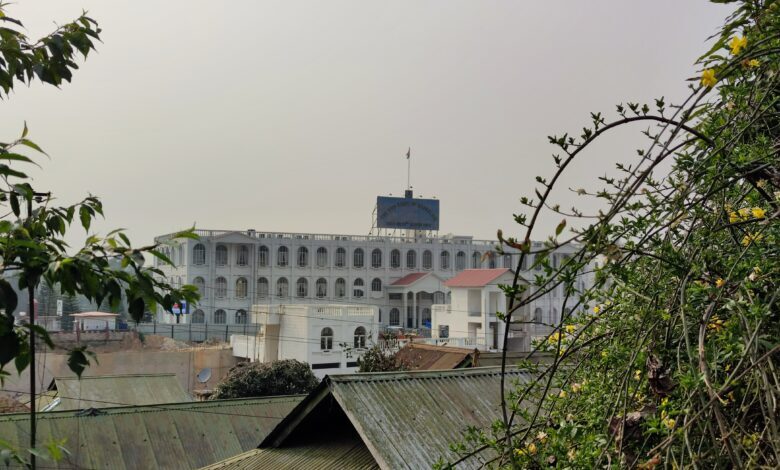 Shillong, Aug 1: In a second case in less than two weeks, the High Court of Meghalya allowed a minor and her husband to live happily by way of quashing an FIR under POCSO and the case before the special judge, Shillong.
The single bench headed by justice W Diengdoh, while hearing the petition on Monday to quash an FIR under POCSO, said, "This is a case where a quintessential love story between a young couple, albeit one of whom is about 17 years and another of about 22 years run foul of the provisions of the law under the Protection of Children from Sexual Offences (POCSO) Act in as much as an intimate relationship between the alleged survivor and the petitioner No. 1 herein which has culminated in their physical union and the consequence of a pregnancy was sought to be cut short by the authorities concerned who, on the survivor being brought to the Pynursla CHC and on being confirmed to be pregnant, the mother of the said survivor, who is the petitioner No. 2 herein was made to file an FIR in this regard. Hence, the registration of the case", the court observed.
The additional senior government advocate pointed out that on July 19, the court had quashed the FIR in the case of Olius Mawiong v. State of Meghalaya in Crl. Petn. No. 22 of 2022 which is of a similar nature involving a relationship between a girl of about 17 years old and a youth of about 21 years old who have cohabited and lived together as husband and wife and on the minor girl being confirmed pregnant at the Pynursla CHC, the mother of the minor was made to file the FIR and eventually, on a case under the POCSO Act was registered.
Referring to the earlier case, the court quashed the FIR and the case before the POCSO court.