Business
FM allocates Rs 48k crore for PMAY housing
Ministry to set up high-level committee for urban planning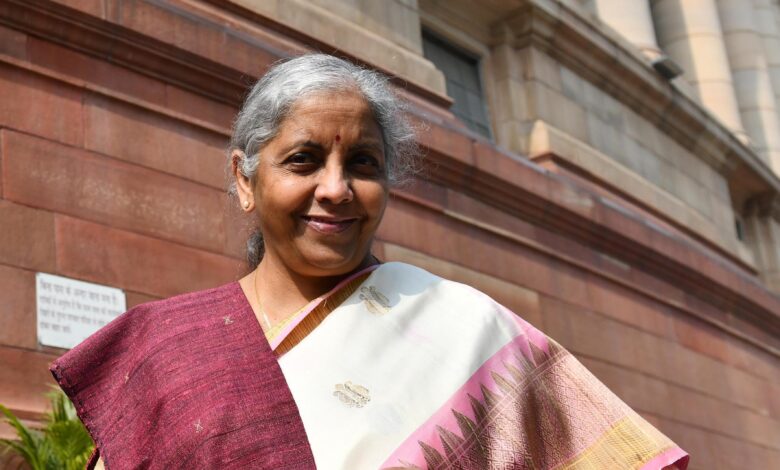 Mumbai, Feb 1 (UNI): With a strong focus on providing housing for all, Finance Minister Nirmala Sitharaman on Tuesday allocated Rs 48,000 crore to develop 80 lakh houses in the next fiscal year.
"In 2022-23, 80 lakh houses will be completed for the identified eligible beneficiaries of PM Awas Yojana, both rural and urban. Rs 48,000 crore is allocated for this purpose," the minister said in her Budget speech.
She said the central government will work with the state governments for reduction of time required for all land and construction related approvals, for promoting affordable housing for middle class and economically weaker sections in urban areas.
"We shall also work with the financial sector regulators to expand access to capital along with reduction in cost of intermediation," the finance minister said.
Emphasising on the need to facilitate tiers 2 and 3 cities to take on the mantle in the future, Sitharaman said this would require reimagining cities into centres of sustainable living with opportunities for all, including women and youth. The government has also decided to set up a high-level committee of reputed urban planners, urban economists and institutions, to make recommendations on urban sector policies, capacity building, planning, implementation and governance.
"By the time of India @100, nearly half our population is likely to be living in urban areas. To prepare for this, orderly urban development is of critical importance. This will help realise the country's economic potential, including livelihood opportunities for the demographic dividend," she said.
Stating that support will be provided to the states for urban capacity building, Sitharaman said modernisation of building byelaws, town planning schemes (TPS), and transit-oriented development (TOD) will be implemented.
"This will facilitate reforms for the people to live and work closer to mass transit systems. The central government's financial support for mass transit projects and AMRUT scheme will be leveraged for formulation of action plans and their implementation for facilitating TOD and TPS by the states," she added.
Welcoming the initiatives announced by the finance minister, Naredco National Vice Chairman Niranjan Hiranandani said, "Impetus to urban development policy with enhanced capacity building will lead holistic development of urban cities. With rise in population and career mobility, focus on nurturing new smart tier 2-3 cities will result in a big boost for real estate infrastructure with cascading impact on additional job creation."
He further said the extension of PMAY scheme till March 2023 along with an allocation of Rs 48,000 crore outlay will further enhance affordable housing benefits to 80 lakh new beneficiaries under the middle class and economically weaker sections in urban areas.
Stating that the Centre has reiterated its commitment towards 'Housing for All' by allocating Rs 48,000 crore towards this scheme, Knight Frank CMD Shishir Baijal said the government could have given further boost to the housing sector, given the strong multiplier effect the sector has on the economy.
"The sector would have benefited immensely by demand boosting tax benefit measures. The housing sector has made a substantial recovery from the pandemic lows and due attention here would have gone a long way in sustaining the growth momentum," he said.