Headlines
GHADC official faces Rs 10-lakh graft allegation
City social activist questions 'donation' to church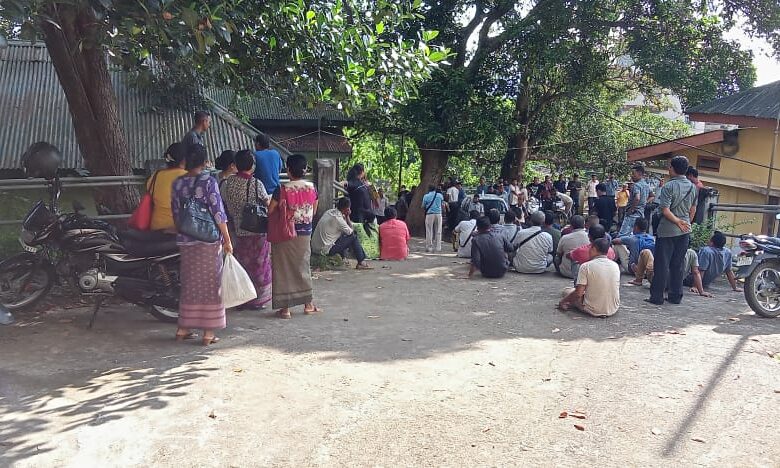 Shillong, Sept 20: The principal secretary of the Garo Hills Autonomous District ouncil (GHADC) is facing allegations of misappropriation of Rs 10-lakh council fund.
In a statement issued on Monday, Kingstone Borwari Marak, a social activist from the city, condemned principal secretary Hewing A Sangma's alleged involvement in the embezzlement.
Marak said Sangma had donated Rs 10 lakh, in two equal tranches, to the Naiksengittim Baptist church as donation for building the retaining wall. The money was given on February 18, 2018, and October 19, 2019.
Pointing out the discrepancy, Marak said one of the money receipts issued by the Church Leader, i.e. in 2018, stated that "received sum of Rs 5 lakh as donation from Hewing A. Sangma, project scheme to construct retaining wall of Niksengittim Baptist Church on 18.12.2018".
Marak questioned whether the money was a donation or given as part of a GHADC scheme, and if the latter is true, then whether an official can sanction that.
The GHADC employees have not received their salary for over three years and they have been protesting against the government's apathy to their plight.
Many employees were terminated or suspended reportedly for not following healthcare protocols during their protests and making "defamatory statement and also making counter allegation against the authority of GHADC".
Marak wondered how the official could make such a huge donation when the GHADC was unable to pay its employees and urged the public and the council staff to seek clarification on Sangma's income sources.
The social activist also condemned the GHADC's move to suspend or terminate the service of employees on "flimsy grounds"