State
Govt promises better preventive healthcare with new diagnostic centre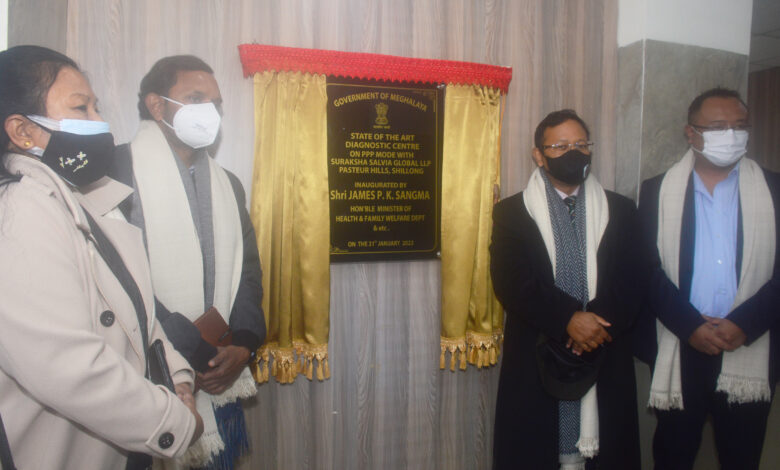 Shillong, Jan 21: A state-of-the-art diagnostic centre was inaugurated at Pasteur Hill in the city on Friday on the occasion of the golden jubilee of the statehood of Meghalaya.
The centre, which was inaugurated by Health Minister James Sangma, will be operated on PPP mode with Suraksha Salvia Global, and will be a first of its kind in the North East.
Besides pathology, the diagnostic centre will provide services to patients of oncology, neurology, gastroenterology, orthopaedics, nephrology, paediatrics, gynaecology and pulmonology.
"With multiple services being offered under one roof, people will no longer have to travel out of the state for diagnostic purposes. The efficiency and accuracy of the services promised by the state-of-the-art diagnostic centre and its futuristic outlook, wherein technology is integrated into modern medicine, is reflective of the direction that healthcare is taking in the state of Meghalaya," said Sangma.
Principal Secretary of Health Sampath Kumar said the State Health Policy focuses on a three-dimensional model that stresses on curative and preventive care for overall health and the newly inaugurated centre is an important initiative for the people in preventive healthcare.