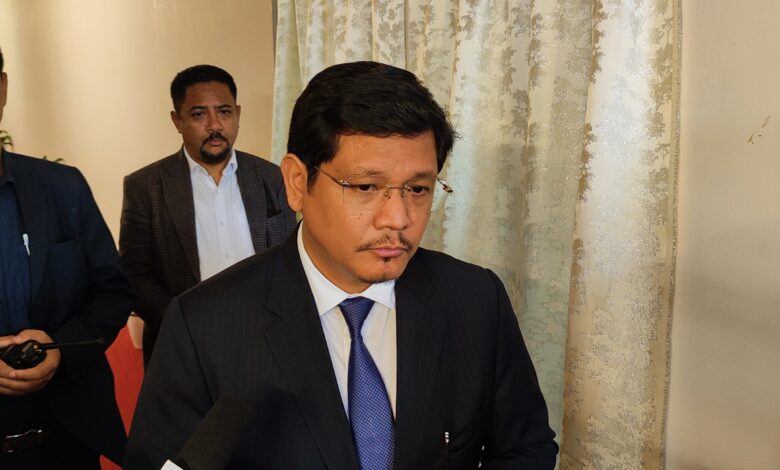 Shillong, Sep 15: The state government has received reply from the Centre on Meghalaya Residents' Safety and Security Act(MRSSA).
Speaking to reporters on Friday,  Conrad said while the ILP is pending with the government of India, the state has received a reply from the Centre on MRSSA.
"We are examining the reply of the Centre on MRSSA, a question is there regarding the matter and I will reply to it in Assembly", Conrad said in response to a query on when did the state receive the reply from the Centre.
The original MRSSA was approved in September  2016 and later in 2019, it was amended to make it mandatory for the visitors to register themselves at the entry points of the state.
When asked whether ILP implementation will pave way for railway lines in the Khasi-Jaintia Hills region, Conrad said ILP is a mechanism ito address illegal immigrants and concerns of the people but there are other mechanisms that could also be there to address the concerns.
"Therefore, ILP is not the concern, the concern is illegal immigration and infiltration and people feel that ILP or some stakeholders feel that ILP can help in addressing those concerns. There are other ways also that is why we introduced the MRSSA and other mechanisms", he said.
According to Conrad, discussions are on regarding railway.
"The stakeholders have mentioned that these are conditions so let us see how it goes along. We will keep engaging and we will try to resolve the issue," he added.