Headlines
Govt sends letters to four parties for Assembly audit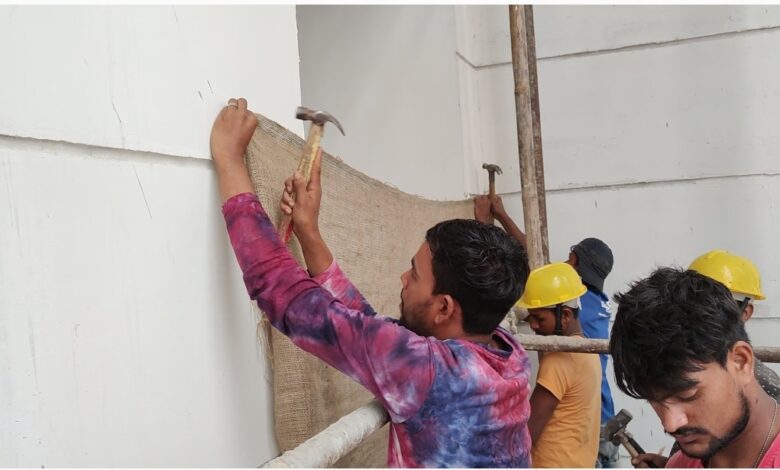 Shillong, May 27: The PWD ( buildings) has written to four parties to carry out third party  security audit of the Assembly building, Mawdiangdiang.
An official said on Friday that the Chief Engineer ( PWD buildings) has already sent letters to IIT, Guwahati, IIT, Delhi, IIT Kharagpur and Central Building Research Institute on their willingness to carry out the audit of the damaged dome and the entire Assembly building.
The government will set terms of reference once the selection of the team is made.
After the dome was damaged on Sunday morning, the High Power Committee on May 24 decided to have a third party audit of the building.
Photo caption: Workers seal the under-construction Assembly building, Mawdiangdiang.