State
Govt to go ahead with joint venture to save MCCL
Shillong, July 19:  The state government will initiate joint venture with private plants to save Mawmluh Cherra Cement Ltd (MCCL).
Chief Minister Conrad Sangma told reporters on Monday that the cabinet has given approval to the joint venture.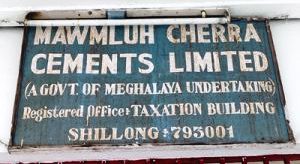 "We had three options- state government to invest Rs 190 crore, secondly to find a joint venture partner and thirdly to  wind up the  MCCL and we chose the practical decision for joint venture", Sangma said.
He said with financial constraints, the state was not able to invest Rs 190 crore and hence found joint venture was the only option.
The chief minister said the decision was the outcome of several meetings with the stakeholders.