North East
Hardcore NSCN(IM) cadre nabbed in Arunachal's Tirap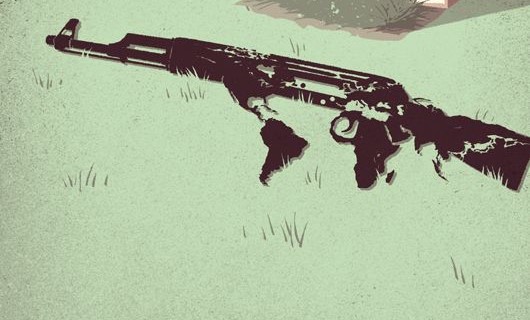 Itanagar, Nov 21 (UNI): A cadre of the Isak Muivah faction of National Socialist Council of Nagaland, NSCN (IM), in Tirap district of Arunachal Pradesh on Saturday, police sources said on Sunday.
A pistol and live ammunition were recovered from the arrested insurgent.
"Based on specific input regarding presence of NSCN (IM) cadre, a special operation was launched by 6th Assam Rifles along with Tirap Police on Friday to intercept movement of the suspected cadre who was later apprehended on Saturday by the joint team," the police said.
The apprehended hardcore insurgent has been identified as self-styled (SS) 'Captain' (Khapur) Honrang Kongkang of NSCN (IM) who is a close associate of SS 'Colonel' Apem Tangkhul, the operational commander of NSCN (IM) of Tirap district, SS 'Captain' Sina Mophuk and SS 'Major' Victor Tangkhul of NSCN (IM).
The sources said those was involved in carrying out extortion activities and planning sabotage activities against security forces. He also revealed the involvement of NSCN(IM) in planning an ambush and IED attack against security forces in Sanliam village of the district on October 21 last year wherein an Assam Rifles jawan was killed.
The apprehended insurgent, along with recoveries, was later handed over to Laju Police Station for further interrogation, sources added.