Headlines
HC follows up pending LPG bottling plant issue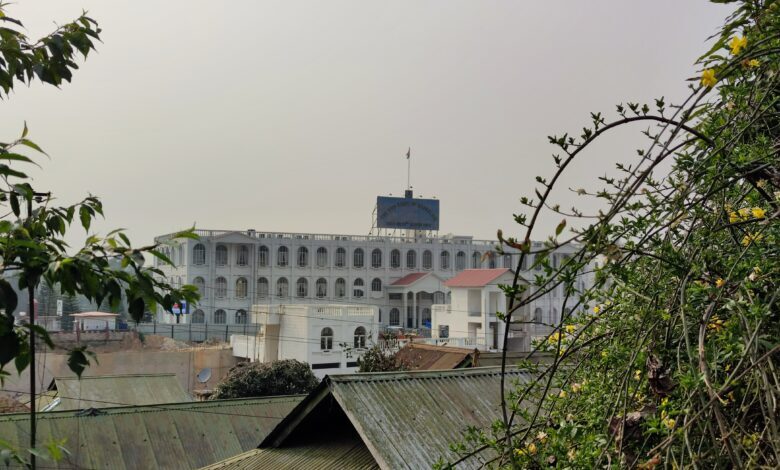 Shillong, June 8: The high court of  Meghalaya is following up the issue of LPG bottling plant in Ri Bhoi.
During the hearing of the case on Wednesday,the court was informed by the government that the  tender process for land development and construction of the boundary wall for setting up of the LPG bottling plant will be completed by June 25.
The state government said that the forest department has granted permission for the land development and construction of the boundary wall.
Applications had also been made to the appropriate authorities, including the Meghalaya State Pollution Control Board for the relevant permissions.
The tender process would be complete by June 25. The offer of the Indian Oil Corporation Limited (IOCL), which has agreed to set up an LPG bottling plant, would also be opened on June 27.
The state, however, quite rightly suggested that since the project is at the nascent stage and the construction will begin after the tender process is complete, IOCL would do well to set up a plant or facility within the unit to deal with the garbage that may be produced in the usual course.
The state also said that due care and caution should be taken in dealing with the earth that is dug up at the time of construction of the unit. "There is no doubt that the State Pollution Control Board and other appropriate authorities would remind IOCL of the guidelines that need to be followed in dealing with the earth that may be dug up for the purpose of the construction,", the court said.
The court said that it has monitored the matter since employment opportunities in the state are limited and the setting up of the bottling plant would result in direct employment and would also facilitate incidental businesses opening up.
"It is hoped that the project ensures the benefit of the residents of the State and that the construction work is done by respecting the surroundings and the environment. It is also hoped that the NOC sought from the district administration in Ri-Bhoi will be dealt with in accordance with law as expeditiously as possible," it said.