State
Health dept heaps praise on deceased Ganesh Das nurse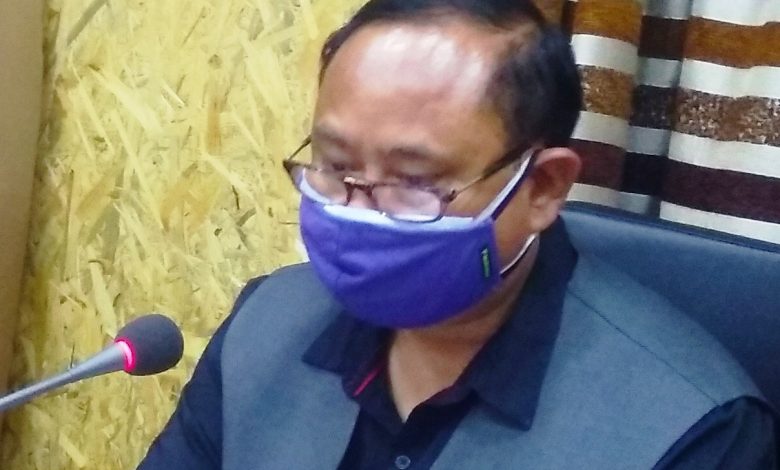 Shillong , June 2:The health department has praised the selfless service rendered by the Ganesh Das Hospital nurse Manisha Turnia who died of Covid on May 30.
The department also ruled out any lapse resulting in her death quoting the probe report regarding the matter.
"We express our condolences to the nurse who expired. She was attending to her duties with dedication. She was sincere, quite dedicated, hardworking and selfless person. She had always put the patients before anything else", the director of health services, Dr Aman War told reporters on Wednesday.
She joined as nurse in Mairang in 2012 and later she was transferred to Ganesh Das hospital in 2015.
Though she joined for Covid duty last year, she was taken out of Covid ward in December last year and posted at female surgical ward as she was pregnant.
Quoting the report leading to her death, Dr War said she attended the last night duty on May 20 and the next day morning, she left home. Though she was supposed to join on May 23, the nurse informed that she was not feeling well and on the same day evening, she was admitted at the hospital. Initially,  RAT test on the nurse was negative but the RTPCR test result turned out to be positive. Though treatment was provided, she passed away on May 30 at 4.56 pm, the health official said.
Dr War said in the ward where the Covid positive nurse was working, nobody tested positive indicating that she may have got infection through some other source.
On the leave application, the health official said that the nurse did not apply for leave perhaps due to the condition of other colleagues and in the context of demand for manpower and hence she continued to do her duty, he said.
According to Dr War, the family members conveyed that they did not complain."They felt very sad and bad at the demise of their dear one and they only told about the matter to a friend which added to the controversy.
Denying any lapse on the part of Ganesh Das hospital, War said none of the leave applications was rejected by the hospital authorities.
"There were 85 leave applications from December 2020 till May 2021 and they were not rejected," he said.
There were social media posts that the hospital did not give leave to the nurse who was pregnant.