Headlines
Health dept issues order to contain virus in offices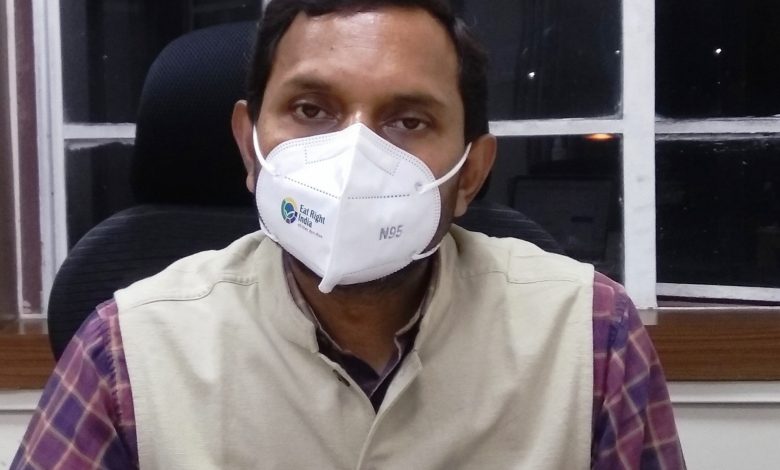 Shillong, June 26: The health department has issued order on preventive measures to contain the spread of Covid -19 in offices and other establishments.
Principal Secretary in-charge health Sampath Kumar said on Saturday that guidelines are issued for the employees of the state government and all other establishments in the state in taking preventive and responsible measures to contain the spread of Covid-19 in office settings.
The notification said any officer and staff tested Covid-19 positive or residing in the containment zone must inform the controlling officers.
"Such staff are not to attend the office till recovery. Such staff can choose to work from home based on the necessity and their health condition", the order said.
It also added that older employees, pregnant employees and employees who have underlying medical conditions are advised to take extra precautions.
All officers, staff and visitors to be allowed entry only if using face cover/masks. No coughing or sneezing without the masks are to be practiced as it is a fastest way to spread the virus.
Kumar said the state has been putting in the best efforts to ramp up vaccination considering the surge in the cases.
The notification also advised all the state government employees and those working in various establishments to get themselves vaccinated at the earliest and they are expected to lead by example so as to effectively contain the spread of Covid -19.
"This measure is also to help in the reduction of widespread infection amongst co-workers and their clients /reduce the severity of cases even if there is a case of vaccine breach, which is of minimal percentage as per data," it said.
Kumar further stated that with the easing of restriction measures and slow return to normalcy, the number of people working will be as according to the already existing spaces despite the need to maintain maximum distance possible, considering space constraints in almost all offices both private/government.